Description
The scope of this Committee is to continually assess, revise and renew the comprehensive plan initiated with Where Are the Radiation Professionals? (WARP) to replenish the nations dwindling number of radiation professionals in all areas: government, medicine, private sector, industry, biology and radiation research, epidemiology, emergency response, risk modeling and assessment, regulations, environmental remediation, military, and the many associated fields. A nationally-coordinated effort should continue to educate, train, engage and retain radiation protection professionals to meet the radiation-related needs of the nation.
Goal
To promote a government led initiative to develop and strengthen human capital in radiation science and radiation protection. It might build upon existing government programs on Science Technology Engineering Mathematics which stimulate the high school educational programs in science, technology, engineering and mathematics. Reports, statements, workshops, and annual meetings would emphasize the critical concern about the dwindling human capital in the radiation sciences at a time when radiation uses and concerns are continually on the rise. Realistic and achievable solutions to meeting the needs of the nation will be proposed, assessed and modified.
Scheduled Activities
March 17, 2017: Commenced preparation of a commentary with the formation of seven writing teams (WT)
March 25, 2017: Chair + Staff Consultant meeting re Dropbox.com and Google Docs resources via Webinar/teleconference
March 30, 2017: First meeting of WT captains (Webinar/teleconference)
April 6, 2017: First meeting of Medicine WT (Webinar/teleconference)
April 14, 2017: First meeting of Radiobiology WT (teleconference)
April 21, 2017: First meeting of Health Physics WT (Webinar/teleconference)
April 26, 2017: First meeting of Medical Physics WT (Webinar/teleconference)
May 9, 2017: First meeting of Nuclear Engineering WT (Webinar/teleconference)
June 5, 2017: First meeting of Radiation Epidemiology WT (Webinar/teleconference)
June 19, 2017: First meeting of Radiochemistry WT (Webinar/teleconference)
June 30, 2017: Second meeting of WT captains (Webinar/teleconference)
July 20, 2017: Second meeting of Radiation Epidemiology WT (Webinar/teleconference) scheduled
July 30, 2017: Target date for first draft commentary initial sections (Health Physics, Medical Physics & Medicine)
Week of August 4th: Third meeting of WT captains (Webinar/teleconference) planned
Membership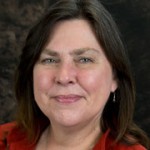 Kathryn A. Higley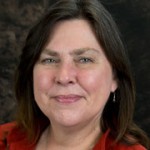 Kathryn A. Higley is a Professor and Head of the School of Nuclear Science and Engineering in the College of Engineering at Oregon State University. Dr. Higley received both her PhD and MS in Radiological Health Sciences from Colorado State University, and her BA in Chemistry from Reed College. She has held both Reactor Operator and Senior Reactor Operator's licenses, and is a former Reactor Supervisor for the Reed College TRIGA reactor. Dr. Higley started her career as a Radioecologist for Portland General Electric. She later worked for Pacific Northwest National Laboratory as a Senior Research Scientist in the area of environmental health physics. Dr. Higley has been at Oregon State University since 1994 teaching undergraduate and graduate classes on radioecology, dosimetry, radiation protection, radiochemistry, and radiation biology.

Her fields of interest include environmental transport and fate of radionuclides, radioecology, radiochemistry, radiation dose assessment, neutron activation analysis, nuclear emergency response, and environmental regulations. She is vice-chair of the International Commission on Radiological Protection's Committee 5 (protection of the environment); a fellow of the Health Physics Society and a Certified Health Physicist.

Kathryn A. Higley

, Co-Chair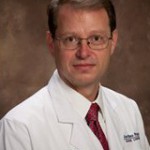 WAYNE D. NEWHAUSER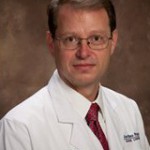 is the Director of the Medical and Health Physics Program at Louisiana State University in Baton Rouge, holder of the Dr. Charles M. Smith Chair in Medical Physics, and Chief of Physics at the Mary Bird Perkins Cancer Center. He is a board certified and licensed medical physicist with specialization in advanced-technology radiotherapies. Dr. Newhauser is an expert in proton radiation therapy, dose reconstructions, and risk estimation and reduction. His current research projects seek to improve long-term outcomes of survivors of childhood and adult cancers. He and his multidisciplinary team of collaborators are known for their early use of Monte-Carlo methods and high-performance computing in proton therapy, including neutron shielding, treatment planning, and estimation of stray radiation exposures. He received the Innovation Excellence Award in 2012 in recognition of his laboratory's research involving in-silico clinical trials to compare advanced-technology radiotherapies.

Dr. Newhauser has published more than 85 peer-reviewed journal articles, leads federal research grants, and mentors graduate students and post-doctoral fellows. He has served in leadership roles in the American Association of Physicists in Medicine, the American Nuclear Society, and the Health Physics Society. He serves on the International Advisory Board of the journal Physics In Medicine and Biology and is a corresponding member of EURODOS. After receiving a BS in nuclear engineering and MS and PhD degrees medical physics from the University of Wisconsin, he worked at the German National Standards Laboratory, Harvard Medical School and Massachusetts General Hospital, and The University of Texas MD Anderson Cancer Center.

wayne d. newhauser

, Co-Chair
JACQUELINE P. WILLIAMS
completed her undergraduate degrees at the University of Nottingham, followed by her post-doctoral training in radiation biology at St. Bartholomew's Hospital, University of London, U.K. Shortly after completing her studies, she joined the faculty at the University of Rochester, New York, in the department of Radiation Oncology, and recently in the department of Environmental Medicine. Since that time, Dr. Williams has accrued more than 25 y of experience in radiation biology and related fields and has been involved in a wide range of research areas, including clinically-related oncologic studies and clinical trials, tumor blood flow studies, long-term carcinogenic studies, and pharmacological and toxicological projects.

Her current research interests involve identifying mechanisms that underlie the initiation and progression of radiation-induced late normal tissue effects as a consequence of high-dose clinical treatment/accidental exposures or the lower doses associated with either space travel or mass exposures with the goal of developing protection or mitigation strategies. Dr. Williams has served as the President of the Radiation Research Society, the Research Chair on the Board of the American Society for Radiation Oncology, and has been elected to, and is currently serving as, Council Member to the International Association for Radiation Research.

jacqueline p. williams

, Co-Chair
ADELA SALAME-ALFIE
is a Senior Service Fellow in the Radiation Studies Branch in the National Center for Environmental Health, Centers for Disease Control and Prevention. Prior to this appointment, Dr. Salame-Alfie spent 22 y with the New York State Department of Health in various capacities including Director of the Division of Environmental Health Investigation, Director of Preparedness for the Center for Environmental Health, and Director of the Bureau of Environmental Radiation Protection.
Dr. Salame-Alfie is a member of NCRP and co-chairs the SC 3-1 charged with developing dosimetry guidance for radiation emergency workers. She is a Lifetime member of the Conference of Radiation Control Program Directors where she served as Chair and member of the Board of Directors, and chaired several committees. She is a Fellow member of the Health Physics Society.
Dr. Salame-Alfie has extensive experience in radiological emergency preparedness and has published and co-authored many publications on the subject, including the Handbook for Responding to a Radiological Dispersal Device – First Responder Guide.
Dr. Salame-Alfie obtained her Master's and Ph.D. in Nuclear Engineering from Rensselaer Polytechnic Institute in Troy, New York.
Adela Salame-Alfie
JUDITH L. BADER
has a BA from Stanford University and an MD from Yale University School of Medicine. She has been board certified in Pediatrics, Pediatric Hematology-Oncology and Radiation Oncology. She is the author of scores of publications in various disciplines including clinical cancer trials, genetics and epidemiology, computer usability technology, and planning for and responding to mass casualty radiation emergencies. Dr. Bader was a Senior Investigator in many cancer clinical trials, genetics and epidemiology research projects, and communications technologies projects during her 22 y in the U.S. Public Health Service at the National Cancer Institute (NCI), National Institutes of Health. She has been the Chief of the Clinical Radiation Branch of the Radiation Oncology Branch at NCI, Chief of Radiation Oncology at the Bethesda Naval Hospital (now Walter Reed), and founding physician of two private radiation oncology practices. Since 2004, Dr. Bader has also served as a Senior Medical Advisor to various U.S. Department of Health and Human Services (HHS) and interagency entities charged with planning for and responding to medical aspects of mass casualty radiation emergencies. She is the Founding and Managing Editor of the HHS/Assistant Secretary for Preparedness and Response-sponsored website Radiation Emergency Medical Management (REMM – https://www.remm.nlm.gov). She has served on various committees for the American Society for Clinical Oncology and the American Society for Radiation Oncology.
judith l. bader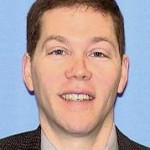 DANIEL J. BLUMENTHAL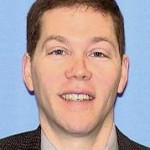 manages the Consequence Management programs in the Office of Emergency Response at the National Nuclear Security Administration within the U.S. Department of Energy (DOE). The programs include atmospheric dispersion modeling, air and ground-based radiation monitoring, and radiation medicine. In 2009, he transferred from the U.S. Department of Homeland Security's Domestic Nuclear Detection Office where he was the Chief Test Scientist. He was responsible for designing and conducting field test campaigns for radiation detection systems as applied to the preventive radiological/nuclear detection mission as well as providing subject matter expertise on detector applications and performance. Prior to joining the Federal government he was a Senior Scientist at DOE's Remote Sensing Laboratory from 1996 to 2006 where he managed or provided scientific support to several DOE emergency response teams. Most recently Dr. Blumenthal led the initial DOE response team to Japan where he spent a total of seven weeks following the Fukushima Dai-ichi Nuclear Power Plant accident in March 2011. Since then he has supported many U.S. and international efforts related to lessons learned from Fukushima. These include documenting best practices associated with data management during an international response and writing the occupational dose section of the International Atomic Energy Agency's Fukushima Report.
Dr. Blumenthal's background is in nuclear physics – gamma-ray and charged particle spectroscopy. He received his undergraduate degree in physics from Columbia College in 1985 and his doctorate in nuclear physics from Yale University in 1994. He did a post-doctoral fellowship at Argonne National Laboratory from 1994 to 1996. He became an Certified Health Physicist in 2003.
daniel j. blumenthal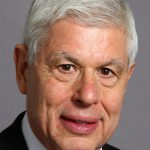 Edward I. Bluth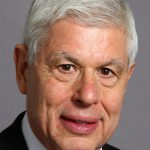 graduated cum laude from the University of Pennsylvania with special distinction in History. He earned his medical degree from the State University of New York Downstate Medical Center, completed his internship at the Medical College of Virginia, and his residency in diagnostic radiology at the Hospital of Pennsylvania. He is board certified in diagnostic radiology and has been on the staff since 1977 and is Chair Emeritus of the Department of Radiology.
In the past, he was a member of the Board of Governors and Board of Directors of the Ochsner Clinic Foundation and its predecessors. Dr. Bluth is also Professor of Radiology at the Ochsner Clinical School of the University of Queensland School of Medicine. He is very active in numerous medical societies. He presently serves on the Board of Chancellors of the American College of Radiology as Chairman of the Commission on Human Resources. He is a member of the American College of Radiology Delegation to the American Medical Association. He currently serves as Team Leader of the CC 2 medicine writing team of the NCRP. He has been President of the American Registry of Radiologic Technologists and served on the Boards of the American Institute of Ultrasound in Medicine and Society of Radiologists in Ultrasound. Additionally, he has served as Co -Chair of the National Forum on Quality Improvement in Healthcare sponsored by the Institute of Healthcare Improvement. Dr. Bluth is an active researcher and has published over 225 peer-reviewed articles and chapters. His present interests are Doppler ultrasound applications in transplants and HR issues related to the radiology workforce. He is author of 11 textbooks and serves on several editorial boards. He speaks both nationally and internationally on ultrasound, quality improvement, and the radiology workforce.
Edward I. Bluth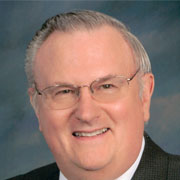 JOHN D. BOICE, JR.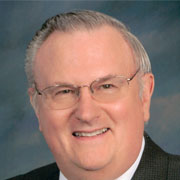 is the President of the National Council on Radiation Protection and Measurements (NCRP), Bethesda, Maryland, and Professor of Medicine at Vanderbilt University School of Medicine, Nashville, Tennessee. He is an international authority on radiation effects and currently serves on the Main Commission of the International Commission on Radiological Protection and as a U.S. advisor to the United Nations Scientific Committee on the Effects of Atomic Radiation. During 27 y of service in the U.S. Public Health Service, Dr. Boice developed and became the first chief of the Radiation Epidemiology Branch at the National Cancer Institute.
Dr. Boice has established programs of research in all major areas of radiation epidemiology, with major projects dealing with populations exposed to medical, occupational, military and environmental radiation. These research efforts have aimed at clarifying cancer and other health risks associated with exposure to ionizing radiation, especially at low-dose levels. Boice's seminal discoveries and over 460 publications have been used to formulate public health measures to reduce population exposure to radiation and prevent radiation-associated diseases.
He has delivered the Laurison S. Taylor Lecture at the NCRP and the Fessinger-Springer Lecture at the University of Texas at El Paso. In 2008, Dr. Boice received the Harvard School of Public Health Alumni Award of Merit. He has also received the E.O. Lawrence Award from the Department of Energy — an honor bestowed on Richard Feynman and Murray Gell-Mann among others — and the Gorgas Medal from the Association of Military Surgeons of the United States. In 1999 he received the outstanding alumnus award from the University of Texas at El Paso (formerly Texas Western College). Dr. Boice directs the Million U.S. Radiation Workers and Veterans Study to examine the lifetime risk of cancer following relatively low-dose exposures received gradually over time.
john d. boice, jr.
RICHARD R. BREY
Professor of Health Physics, Chair Department of Nuclear Engineering and Health Physics, Director of the Idaho State University (ISU) Health Physics Program. Dr. Richard Brey received his PhD from Purdue University in Health Physics in 1994. He was the recipient of the Elda E. Anderson Award in 2002. He has engaged in a wide variety of research varying from radiation physics and detection to agricultural applications of radiation and radiation producing machines, this list importantly includes internal dosimetry; in which he has engaged in various collaborative efforts including the evaluation of historical exposures, evaluation of animal experimental data, and redefining/evaluating radioactive material translocation models. Since 1995 Dr. Brey has been the director of an environmental radioanalytical laboratory which performs approximately 1,200 sample analyses per quarter. Over the years he has served as the Director of the ISU Technical Safety Office and University Radiation Safety Officer as well as in other administrative and technical positions
richard r. brey
Shaheen A. Dewji
is a Radiological Engineer at the Center for Radiation Protection Knowledge (CRPK) at Oak Ridge National Laboratory (ORNL). She received her PhD in the Nuclear and Radiological Engineering Program at the Georgia Institute of Technology, having studied at both the Atlanta and Metz, France campuses. She received her BSc in Physics from the University of British Columbia and has participated in the Education Abroad Program at University of California-Berkeley. She has completed a Masters in Nuclear Engineering at Georgia Tech in assaying internal contamination using hand-held radiation detectors in the event of a radiological dispersion device for the Centers for Disease Control and Prevention. Dr. Dewji's recent work with CRPK at ORNL has included assessment of patient release criteria for 131I patients for the U.S. Nuclear Regulatory Commission, as well as updates to the U.S. Environmental Protection Agency's Federal Guidance Report (FGR) 12 on external exposure to radionuclides in environmental media and FGR 13 on dose coefficients and radiation risk associated with the inhalation and ingestion of radionuclides. Dr. Dewji also holds a certificate in Nuclear Knowledge Management from the National Research Nuclear University MEPhI in Russia, which she obtained through the International Atomic Energy Agency in 2014.
Shaheen A. Dewji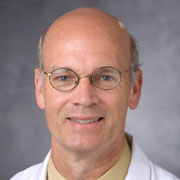 Donald P. Frush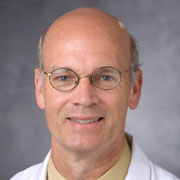 is the John Strohbehn Professor of Radiology, Professor of Pediatrics, vice chair for safety and quality, faculty member of the Medical Physics Graduate Program, and Medical Director of the Duke Medical Radiation Center. Dr. Frush received a BS from The University of California Davis, MD from Duke University, was a pediatric Resident at University of California San Francisco from 1985 to 1987, a radiology resident at Duke, and finished a pediatric radiology fellowship at Children's Hospital Medical Center in Cincinnati in 1992.
Dr. Frush's research interests are predominantly focused on pediatric body computed tomography (CT), including technology assessment, techniques for pediatric multidetector computed tomography examinations, assessment of image quality, and CT radiation dosimetry and dose reduction. International affiliations include the World Health Organization and the International Atomic Energy Agency. Dr. Frush is currently a board member of the Society for Pediatric Radiology as well as NCRP, Chair of the Image Gently Alliance, Trustee of the American Board of Radiology, and a Fellow of Society of Computed Body Tomography and Magnetic Resonance.
Donald P. Frush
Pamela Henderson
Pamela Henderson graduated from the Georgia Institute of Technology in 1982 with an MS in Health Physics. She served as the Radiation Safety Officer for the University of California, Irvine Medical Center from 1983 to 1991. Ms. Henderson joined the U.S. Nuclear Regulatory Commission in 1991 and currently holds the position of Deputy Director in the Division of Material Safety, State, Tribal, and Rulemaking Programs in Office of Nuclear Material Safety and Safeguards.
Pamela Henderson
Jerry W. Hiatt
Jerry Hiatt is a Senior Project Manager – Radiation and Materials Safety for the Nuclear Energy Institute (NEI) and has more than 40 years of nuclear energy experience. He started his career as a radiation protection technician at the Surry Nuclear Station. Since Surry he worked for the U.S. Nuclear Regulatory Commission and a consulting company. Before joining NEI in January 2014 he spent 28 years with BHI Energy where he served in several positons including President and Chief Technical Officer. He is certified in Health Physics by the American Board of Health Physics, served on the Board for 4 years, in 2011 was the second power reactor health physicist to receive the William A. McAdams Award for "sustained and outstanding service to the American Academy of Health Physics," and has been selected as a Fellow to the National Health Physics Society.
Mr. Hiatt has also served on the curriculum advisory board for numerous technical colleges, assisting in the development of radiation protection technician degree programs. He has a BS degree in Biology with a Health Physics emphasis from Virginia Polytechnic and State University.
Jerry W. Hiatt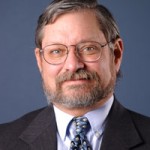 WILLIAM E. KENNEDY, JR.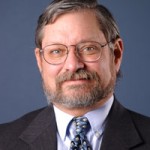 has extensive experience as a project manager, task leader, and individual contributor covering a broad range of health physics and nuclear engineering topics. He received his BS and MS degrees in Nuclear Engineering from Kansas State University. Mr. Kennedy has been involved in the development of environmental pathway and radiation dosimetry models used to assess potential health and environmental impacts that resulted from releases of radionuclides to the environment.
He specializes in the use of these models in environmental dose reconstruction, radioactive materials transport, radioactive waste disposal, and evaluation of nuclear facility operating practices. Over the past 37 y, Mr. Kennedy has led and contributed to a variety of projects for the U.S. Nuclear Regulatory Commission, the U.S. Department of Energy, the Electric Power Research Institute, and private industry. He has been involved with development of the technical basis for revised standards and regulations, and serves as the chair of ANSI/HPS N13.12, Surface and volume Radioactivity Standards for Clearance. He served as a consultant to the International Atomic Energy Agency (IAEA), Vienna, Austria, and was a member of the IAEA Advisory Groups to evaluate the Derivation of Exempt Quantities for Application to Terrestrial Waste Disposal and Derivation of Exempt Quantities for Recycle of Materials from Nuclear Facilities.
He was an invited lecturer for IAEA training courses on Management of Radioactive Waste from Nuclear Power Plants at Argonne National Laboratory; on Safety Assessment Modeling for Low and Intermediate Radwastes in Rio de Janeiro, Brazil and in Cairo, Egypt; and on Environmental Monitoring in Kiev, Ukraine. In 1990, he received the Health Physics Society's (HPS) prestigious Elda E. Anderson Award. He served as a member of the HPS Board of Directors from 1998 through 2001 and was selected as a fellow of the society in 2002. He was a member of the U.S. delegation to the 10th Congress of the International Radiation Protection Association in Hiroshima, Japan.
william e. kennedy, jr.
Chad A. Mitchell
Chad A. Mitchell received his PhD in Biomedical Engineering from Ohio State University and is certified by the American Board of Radiology. His research interests have ranged from retrospective dosimetry to ultra-high field magnetic resonance imaging. After 20 y as a Navy Radiation Health Officer, he recently joined Krueger-Gilbert Health Physics as a medical physicist serving hospitals and clinics in Maryland and neighboring states.
Chad A. Mitchell
Michael A. Noska
is the Senior Advisor for Health Physics, the Agency Radiation Safety Officer, and the Team Lead for Radiological Emergency Response at the U.S. Food and Drug Administration (FDA). He has been a health physicist with the U.S. Public Health Service (PHS) for 21 y and has had multiple assignments at the National Institutes of Health and the FDA with a focus on internal radiation dosimetry and radiological emergency preparedness and response. Prior to joining the PHS, Captain Noska worked as a research assistant in radiopharmaceutical laboratories at Harvard Medical School and Duke University Medical Center developing radiolabeled monoclonal antibodies for the treatment of cancer. He received his MS from the University of North Carolina School of Public Health as a Department of Energy Applied Health Physics Fellow. Captain Noska is the current Chair of the Federal Advisory Team for the Environment, Food and Health and a member of the Federal Radiological Preparedness Coordinating Committee. He is also the Past Chair of the Environmental Health Officer Professional Advisory Committee to the U.S. Surgeon General and Past President of the Baltimore-Washington Chapter of the Health Physics Society. Captain Noska serves on several interagency committees and workgroups related to radiological emergency response. In 2011, he deployed to Japan as part of a team from the U.S. Department of Health and Human Services in support of the U.S. Ambassador following the Great Tohoku Earthquake and the nuclear crisis at the Fukushima Dai-ichi Nuclear Power Station.
Michael A. Noska
RICHARD E. TOOHEY
received his PhD in physics from the University of Cincinnati in 1973. He spent the first part of his career at Argonne National Laboratory in both research and operational health physics. He recently retired from Oak Ridge Associated Universities, where he served as director of the Radiation Internal Dose Information Center, as Senior Health Physicist for the Radiation Emergency Assistance Center/Training Site, Director of Dose Reconstruction Programs, and Associate Director of the Independent Environmental Assessment and Verification Program. He is currenly employed by M.H. Chew and Associates.
He is certified in comprehensive practice by the American Board of Health Physics, was the 2008 to 2009 President of the Health Physics Society, is a member and director of NCRP, Treasurer of the International Radiation Protection Association, and Chair of the Scientific Advisory Committee for the U.S. Transuranium and Uranium Registries. His specialties are internal radiation dosimetry, dose reconstruction, and radiological emergency response. Dr. Toohey has 125 publications in the open literature, and is a retired Lt. Colonel, U.S. Army Reserve.
richard e. toohey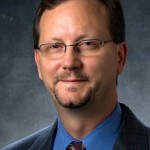 ROBERT C. WHITCOMB, JR.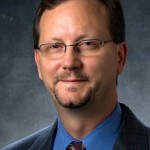 joined the Centers for Disease Control and Prevention (CDC) in June 1993. He is currently the Lead Physical Scientist with the Radiation Studies Branch, Division of Environmental Hazards and Health Effects, National Center for Environmental Health. In this position he serves as Radiation Subject Matter Expert and CDC Spokesperson for technical and public health issues related to environmental radiation and nuclear/radiological emergency response. Previously, Dr. Whitcomb worked with the Illinois Department of Nuclear Safety. His primary area of expertise is the assessment of radionuclides released to the environment and the impact on public health. He has authored or coauthored numerous journal articles and has lectured nationally and internationally about the public health response in nuclear/radiological emergencies.
Dr. Whitcomb is a member of NCRP and the Health Physics Society. He is certified in comprehensive practice by the American Board of Health Physics, and served on the Board of Directors of the Health Physics Society (2004 to 2007). Dr. Whitcomb holds a BS in Biology from Florida Southern College, an MS and a PhD in Environmental Engineering Sciences from the University of Florida.
robert c. whitcomb, jr.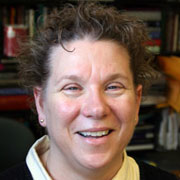 GAYLE E. WOLOSCHAK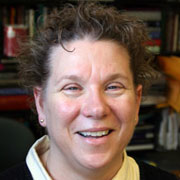 is a Professor of Radiation Oncology and Radiology at Northwestern University Feinberg School of Medicine in Chicago. She and her group have been involved in studies of molecular consequences of radiation exposure, late tissue effects associated with radiation, and the use of radiation-inducible nanomaterials for cancer imaging and therapy. Dr. Woloschak also teaches radiation biology to radiation oncology and radiology residents, cardiology trainees, and graduate students and manages the Advanced Grant Writing Workshop for the Radiological Society of North America (RSNA).
She earned her PhD in medical sciences from the University of Toledo (Ohio) and did post-doctoral studies in molecular biology at the Mayo Clinic. She has served on review panels for various federal agencies including the National Institutes of Health, the National Aeronautics and Space Administration, the U.S. Department of Energy, RSNA, the U.S. Army Medical Research and Materiel Command, and others. She is currently an associated editor for Radiation Research, the International Journal of Radiation Biology, PLOS One, and Nanomedicine. She is a member of NCRP Program Area Committee 1, has served on organizational committees for several NCRP meetings, and has been involved in committees for several NCRP reports. She is currently Vice-President Elect for the Radiation Research Society.
gayle e. woloschak
Patricia R. Worthington
Patricia R. Worthington has 40 years of federal experience, the majority of which has been devoted to promoting and advocating the safety and health of the U.S. Department of Energy (DOE) federal and contractor workers, members of the public living in the vicinity of DOE sites, and advancing the Integrated Safety Management System (ISMS). Dr. Worthington currently serves as the Department's ISM Co-Champion. In this capacity, she works closely with DOE program offices, both headquarters and field, to continually enhance the safe execution of the DOE mission. Her office has responsibility for the DOE Voluntary Protection Program, which encourages and recognizes excellence in occupational safety and health protection and further builds on the continuous improvement component of ISM.
Dr. Worthington is currently the Director of the Office of Health and Safety, within the Office of Environment, Health, Safety and Security (AU) where she reports directly to Associate Under Secretary and supports him in establishing worker safety and health requirements and expectations related to a diverse set of potential hazard exposures, such as chemical, industrial, biological and radiological hazards. Currently, her office is conducting a number of health studies, including: (1) studies to determine worker and public health effects from exposure to hazardous materials associated with Department operations; (2) international health studies and programs in Japan, Spain, the Russian Federation, and medical screening and environmental monitoring in the Marshall Islands; and (3) medical surveillance and screening programs for current and former workers. Her office also plays a critical role in ensuring that DOE makes available worker and facility records and data to support the U.S. Department of Labor in the implementation of the Energy Employees Occupational Illness Compensation Program Act.
A critical aspect of the AU function is assistance. Dr. Worthington's office provides technical assistance to headquarters and field elements in the implementation of policy and resolving worker safety and health issues. Her office supports the DOE Radiation Emergency Assistance Center/Training Site, which provides professional training and medical countermeasures to occupational and nonoccupational exposures to ionizing radiation and in federal agency matters concerning bioterrorism.
Previously, Dr. Worthington served as the Director of the Office of Environment, Safety and Health Evaluations where she worked to improve current management practices for environment, safety, and health programs across the DOE complex and investigated historical operations. As such, she has indepth and firsthand knowledge of DOE sites, site-specific activities, and operational issues. Prior to joining DOE, Dr. Worthington gained invaluable, extensive experience at the U.S. Nuclear Regulatory Commission where she was responsible for managing the Severe Accident International Research Program, which involved working with over 10 countries to share technical knowledge of nuclear safety. She holds a PhD in Chemistry from Howard University.
Patricia R. Worthington