---
PAC Meeting, March 5, 2017
L to R / Standing: Benjamin Stevenson, Joseph Dynlacht, Norman Coleman, Stephen Musolino, Daniel Blumenthal, William Irwin, James Rogers, John Donnelly, Nicholas Dainiak
Seated: Brooke Buddemeier (Co-Chair), Judith Bader, Gladys Klemic, Adela Salame-Alfie, Armin Ansari (SVP)
---
PAC 3 provides guidance and recommendations for response to nuclear and radiological incidents of both an accidental and deliberate nature. The major elements of reports under the oversight of PAC 3 include:
identify important steps to be taken in the interdiction of, preparedness for, and effective responses to possible acts of nuclear and radiological terrorism;
define performance requirements, instrumentation, and testing criteria for security surveillance systems;
develop operational strategies and optimization procedures for early, intermediate, and late-phase responses to a radiological incident or nuclear incident; and
recommend effective methods for protecting against, mitigating, and treating traumatic injuries and long-term health and psychological effects of radiation exposure.
Within the scope of PAC 3 is one scientific committee:
In the first quarter of 2014, a proposal for an NCRP report and companion document on Guidance for Emergency Responder Dosimetry was approved by the BOD, as well as the formation of SC 3-1. The report will provide guidance on how to determine doses in instances where personal dosimetry is incomplete or not available, and identify changes in how the recording of the dose will evolve as the event transitions from the emergency phase, where the radiation environment is not well characterized and preplanning exposures are minimal; to the recovery phase, where the preplanning and supervision of exposures are performed to industry standards and in accordance with regulatory requirements. The companion document will be derived from the content of the report, but focused on the operational implementation. The scope will cover programmatic and operational issues faced by state and local organizations. Further discussion with state and federal agencies may very well expand if other agencies voice particular interest in other aspects of emergency preparedness and response.
PAC 3 met in conjunction with the 2015 NCRP Annual Meeting held on March 16–17, 2015 and via teleconference on July 30, 2015.
PAC 3 expects to hold teleconference(s) to resolve comments from John Boice on priorities and plan for the next subcommittee initiation based on receptiveness of sponsor outreach meetings.
PAC 3 will meet in conjunction with the 2016 Annual Meeting on April 11, 2016.
NCRP is grateful to the Centers for Disease Control and Prevention for financial support of this work.
The membership of PAC 3 is: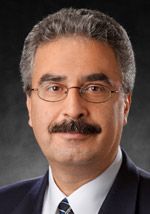 ARMIN ANSARI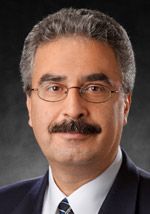 is the Radiological Assessment Team Lead at the Centers for Disease Control and Prevention (CDC) serving as subject matter expert in CDC's radiation emergency preparedness and response activities. He received his BS and PhD degrees in radiation biophysics from the University of Kansas, starting his career as a radiation biologist, and did his postdoctoral research in radiation-induced mutagenesis at Oak Ridge and Los Alamos National Laboratories. He was a senior scientist with the radiological consulting firm of Auxier & Associates before joining CDC in 2002. He has led the development of key national guidance documents including guides for population monitoring and operation of public shelters after radiation emergencies and a number of training products for public health professionals. He is a past president of the Health Physics Society, adjunct associate professor of nuclear and radiological engineering at Georgia Institute of Technology, member of Georgia East Metro Medical Reserve Corps and Gwinnett County Community Emergency Response Team, and provides consultancy to the International Atomic Energy Agency. Since 2014, he has served as member of the U.S. delegation to the United Nations Scientific Committee on the Effects of Atomic Radiation. He is the author of Radiation Threats and Your Safety: A Guide to Preparation and Response for Professionals and Community, a book specifically directed at audiences without radiation protection expertise.

armin ansari

, Vice President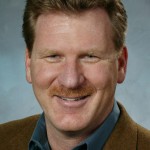 BROOKE R. BUDDEMEIER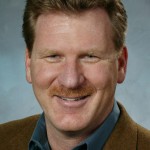 is an associate program leader in the Global Security Directorate of Lawrence Livermore National Laboratory (LLNL). He supports the Risk and Consequence Management Division in their efforts to evaluate the potential risk and consequence of radiological and nuclear terrorism. Mr. Buddemeier is a member of NCRP and served on the scientific committees which developed Commentary No. 19 - Key Elements of Preparing Emergency Responders for Nuclear and Radiological Terrorism (2005) and NCRP Report No. 165 – Responding to a Radiological or Nuclear Terrorism Incident: A Guide for Decision Makers (2010).

From 2003 through 2007, he was on assignment with the Department of Homeland Security's as the weapons of mass destruction emergency response and consequence management program manager for Science and Technology's emergency preparedness and response portfolio. He supported Federal Emergency Management Agency and the Homeland Security Operations Center as a radiological emergency response subject matter expert. He also facilitated the department's research, development, test and evaluation process to improve emergency response through better capabilities, protocols and standards. Prior to that, he was part of the LLNL Nuclear Counterterrorism Program and coordinated LLNL's involvement in the National Nuclear Security Administration's Radiological Assistance Program (RAP) for California, Nevada and Hawaii.

RAP is a national emergency response resource that assists federal, state and local authorities in the event of a radiological incident. As part of RAP's outreach efforts, Mr. Buddemeier has provided radiological responder training and instrumentation workshops to police, firefighters, and members of other agencies throughout the nation and abroad. He has also provided operational health physics support for various radiochemistry, plutonium handling, accelerator and dosimetry operations. He is Certified Health Physicist who received his Master's in Radiological Health Physics from San Jose State University and a BS in Nuclear Engineering from the University of California, Santa Barbara.

brooke r. buddemeier

, Co-Chair
JUDITH L. BADER
has a BA from Stanford University and an MD from Yale University School of Medicine. She has been board certified in Pediatrics, Pediatric Hematology-Oncology and Radiation Oncology. She is the author of scores of publications in various disciplines including clinical cancer trials, genetics and epidemiology, computer usability technology, and planning for and responding to mass casualty radiation emergencies. Dr. Bader was a Senior Investigator in many cancer clinical trials, genetics and epidemiology research projects, and communications technologies projects during her 22 y in the U.S. Public Health Service at the National Cancer Institute (NCI), National Institutes of Health. She has been the Chief of the Clinical Radiation Branch of the Radiation Oncology Branch at NCI, Chief of Radiation Oncology at the Bethesda Naval Hospital (now Walter Reed), and founding physician of two private radiation oncology practices. Since 2004, Dr. Bader has also served as a Senior Medical Advisor to various U.S. Department of Health and Human Services (HHS) and interagency entities charged with planning for and responding to medical aspects of mass casualty radiation emergencies. She is the Founding and Managing Editor of the HHS/Assistant Secretary for Preparedness and Response-sponsored website Radiation Emergency Medical Management (REMM – https://www.remm.nlm.gov). She has served on various committees for the American Society for Clinical Oncology and the American Society for Radiation Oncology.
judith l. bader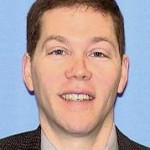 DANIEL J. BLUMENTHAL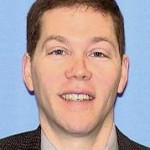 manages the Consequence Management programs in the Office of Emergency Response at the National Nuclear Security Administration within the U.S. Department of Energy (DOE). The programs include atmospheric dispersion modeling, air and ground-based radiation monitoring, and radiation medicine. In 2009, he transferred from the U.S. Department of Homeland Security's Domestic Nuclear Detection Office where he was the Chief Test Scientist. He was responsible for designing and conducting field test campaigns for radiation detection systems as applied to the preventive radiological/nuclear detection mission as well as providing subject matter expertise on detector applications and performance. Prior to joining the Federal government he was a Senior Scientist at DOE's Remote Sensing Laboratory from 1996 to 2006 where he managed or provided scientific support to several DOE emergency response teams. Most recently Dr. Blumenthal led the initial DOE response team to Japan where he spent a total of seven weeks following the Fukushima Dai-ichi Nuclear Power Plant accident in March 2011. Since then he has supported many U.S. and international efforts related to lessons learned from Fukushima. These include documenting best practices associated with data management during an international response and writing the occupational dose section of the International Atomic Energy Agency's Fukushima Report.
Dr. Blumenthal's background is in nuclear physics – gamma-ray and charged particle spectroscopy. He received his undergraduate degree in physics from Columbia College in 1985 and his doctorate in nuclear physics from Yale University in 1994. He did a post-doctoral fellowship at Argonne National Laboratory from 1994 to 1996. He became an Certified Health Physicist in 2003.
daniel j. blumenthal
Lawrence L. Chi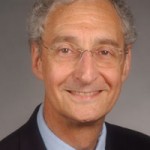 C. Norman Coleman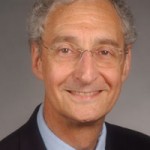 received his BA in mathematics, summa cum laude, from the University of Vermont in 1966 and his MD from Yale University in 1970. He is board certified in three specialties — internal medicine from University of California, San Francisco; medical oncology from the National Cancer Institute; and radiation oncology from Stanford University. He served in the U.S. Public Health Service at the National Institutes of Health [O-4 (ret)]. He was Assistant and tenured Associate Professor of Radiation Oncology and Medical Oncology at Stanford and from 1985 to 1999 and Professor and Chairman of the Harvard Medical School Joint Center for Radiation Therapy. Since 1999, he has been Associate Director, Radiation Research Program and Senior Investigator, with a molecular radiation therapeutics laboratory in the Radiation Oncology Branch of National Cancer Institute. Since 2004 he has also been a Senior Medical Advisor in the Office of the Assistant Secretary for Preparedness and Response in the U.S. Department of Health and Human Services. His focus is on radiological and nuclear preparedness and planning but the programs apply to all-hazards. This includes the Scarce Resources for a Nuclear Detonation project and participation at the U.S. Embassy in Tokyo during the Japan disaster in March 2011. Among his honors are Fellowships in American College of Physicians, American College of Radiology, American Society of Radiation Oncology, and American Society of Clinical Oncology. He is recipient of an Honorary Fellowship, Royal College of Surgeons, Dublin; Honorary Fellow, Royal College of Radiologists (London); the Gold Medal from the American Society for Radiation Oncology; and the 2011 Samuel J. Heyman, Service to America Homeland Security Medal. In 2015 the University of Vermont awarded him a Doctor of Science (honoris causa) for his public service and contributions to society.
c. norman coleman
Nicholas Dainiak
has been the Medical and Technical Director of the Radiation Emergency Assistance Center and Training Site (REAC/TS), Oak Ridge, Tennessee since March 2015. His areas of expertise are in medical management of radiation injury, and radiation biodosimetry for whole-body dose assessment.
Dr. Dainiak obtained the MD degree from Loyola University –Stritch School of Medicine, Maywood, Illinois. After training in internal medicine at Albany Medical Center, Albany, New York, he completed a fellowship in hematology at Yale University School of Medicine, New Haven, Connecticut, where he published 15 papers over 3 y on disorders of blood cell production.
Dr. Dainiak embarked on an academic career at St. Elizabeth's Hospital of Boston and climbed the academic ladder to become Professor of Medicine, Tufts University School of Medicine, Boston, Massachusetts, where he established worldwide recognition for research on regulators of blood cell formation in health and disease. He was recruited to the University of Connecticut Health Center (UCHC) in 1988, where he implemented a bone marrow stem cell transplantation program and was among the first in the world to transplant peripheral blood stem cells. He also directed the Connecticut Cancer Institute while at UCHC.
In 1992, Dr. Dainiak was asked to advise the Ministry of Health, Republic of Belarus on the health consequences of the Chernobyl nuclear power plant disaster. With funding from the Office of Naval Research through its International Consortium for Research on the Health Effects of Radiation that was developed and directed by Admiral E.R. Zumwalt, Jr., he led a team of 40 scientists in radiation epidemiology and radiobiology research. He was recruited to McGill University as its Louis Lowenstein Chair of Hematology/Oncology where he integrated the hematology/oncology programs across the McGill hospitals, and laid the groundwork for expansion of bone marrow transplantation services for Quebec.
Dr. Dainiak returned to Yale as Chairman of Medicine at Yale New Haven Health–Bridgeport Hospital and Professor of Internal Medicine, where he led a department of over 300 physicians for 18 y. He maintains an academic appointment as Clinical Professor, Department of Therapeutic Radiology, Yale University School of Medicine. Following the 9/11 attacks, Dr. Dainiak was asked to serve on the State of Connecticut Public Health Advisory Committee to the Commissioner of Health. He developed a statewide radiation response plan, a first of its kind that serves as a model for other states.
Dr. Dainiak has advised U.S. and foreign government agencies and professional societies on medical management of radiation injury, including the Centers for Disease Control and Prevention, National Aeronautics and Space Administration, World Health Organization (WHO), European Atomic Energy Commission, American Society of Hematology, American Society for Radiation Oncology, and Radiological Society of North America. He has had over 20 y of NIH funding, 7 y of U.S. Department of Defense funding, over 150 scientific publications, served on numerous National Institutes of Health grant review committees and editorial boards, and received multiple awards for his teaching skills and research accomplishments. He currently serves on multiple committees, working groups and task forces for the International Atomic Energy Agency, NCRP, Federal Radiological Monitoring and Assessment Center, Federal Emergency Management Agency, National Institute of Allergy and Infectious Diseases, WHO, and the R/N IPT.
Nicholas Dainiak
Sara DeCair
has been a health physicist with the U.S. Environmental Protection Agency's (EPA) Office of Radiation and Indoor Air since 2003. She works on policy, planning, training and outreach for EPA's radiological emergency preparedness and response program. She is the project and technical lead for revising the Protective Action Guides Manual. She previously worked for 7 y with the State of Michigan's Department of Environmental Quality. She spent three of those years in nuclear power plant emergency planning and before that was an inspector of radioactive materials registrants and a radiation incident responder.
Sara DeCair
John Donnelly, Sr.
has 34 y of progressive responsibility in the fire service and emergency management with a graduate education in the Homeland Security Field; starting as a firefighter, then a paramedic, and continuing at all ranks up to and including Deputy Fire Chief, Special Operations in the Washington, D.C. Fire and Emergency Medical Services. Currently serve as Executive Director of the National Capitol Region, Securing the Cities Program, Member of the Interagency Board and Member of the International Association of Fire Chief's Terrorism and Homeland Security Committee.
John Donnelly, Sr.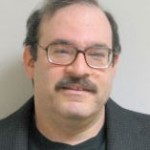 Joseph R. Dynlacht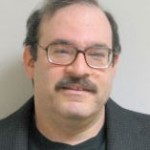 Joseph R. Dynlacht is an Associate Professor in the Department of Radiation Oncology at the Indiana University School of Medicine and a member of the Experimental Therapeutics Division of the Indiana University Simon Cancer Center. He received a BS degree in Biology from Florida State University and a PhD in Cellular and Molecular Radiobiology from Colorado State University before completing a post-doctoral fellowship at the University of California, San Francisco.
Dr. Dynlacht teaches a course entitled "Radiation and Cancer Biology" to radiation oncology residents and radiation therapy students annually, and is Co-director of the School of Medicine's Clinical Problem Solving course for first year medical students. He received a Trustee Award for his teaching efforts and involvement in resident training in 2012. Dr. Dynlacht's research interests include the development of agents that reduce normal tissue damage after irradiation (specifically damage to the lens), development of radiation countermeasures, mechanisms of heat- and radiation-induced cell killing, and development of thermally-activated chemotherapeutic compounds.
He has served on advisory panels for several organizations, including Brookhaven National Laboratory, the National Institutes of Health, and the National Aeronautics and Space Administration, and is currently an Associate Editor for the journal Radiation Research.
Joseph R. Dynlacht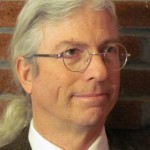 WILLIAM E. IRWIN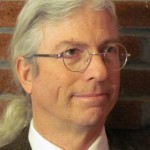 leads the Radiological and Toxicological Sciences Program at the Vermont Department of Health. He is responsible for all aspects of the Vermont Radiation Control Program in the Healing Arts, Industrial Applications, Environmental Surveillance and Emergency Preparedness. He is Chair-Elect for the Conference of Radiation Control Program Directors, for which he has served on committees focused on radiological and nuclear emergency preparedness and on environmental nuclear issues. He is a Certified Health Physicist and long-time member of the Health Physics Society and the American Academy of Health Physics where he was a member of the American Board of Health Physics panel of examiners. Prior to serving in government, Dr. Irwin was Laser Safety Officer and a Radiation Safety Officer at Harvard University and the Massachusetts Institute of Technology.
During that time, he was a consultant to industry and government on measurements and the health effects of radiofrequency radiation, laser radiation, extremely low frequency and nuclear magnetic resonance electromagnetic fields, as well as ionizing radiations produced by machines and radioactive materials. His dissertation was on the health effects of radiofrequency radiation exposure from wireless telecommunications. Both his PhD and MS were earned at the University of Massachusetts Lowell. Before graduate school, Dr. Irwin worked in the commercial nuclear power industry as an instructor in radiation protection, chemistry and nuclear plant systems and operations. He started his career as a radiation protection technician controlling exposures to radiation and radioactive materials on-board U.S. Navy submarines, guided missile cruisers, and aircraft carriers at the Newport News Shipbuilding and Dry Dock Company.
william e. irwin
Gladys A. Klemic
is a physicist with the National Urban Security Technology Laboratory (NUSTL), a federal resource of the U.S. Department of Homeland Security which supports the development of technologies for emergency response agencies. She designs and conducts laboratory tests of radiation detectors, and operational field evaluations of prototype and commercially available equipment for firefighter and law enforcement agencies. She is active in national standards development and has been with NUSTL and its predecessor, the Environmental Measurements Laboratory since 1990. Her earlier work specialized in environmental thermoluminescence dosimetry, including conducting dosimeter research, measurements and analysis, and leading international intercomparisons. She has authored or co-authored 40 scientific and technical publications and is a member of the Health Physics Society and the National Fire Protection Association. She has a BS degree in Physics from Wayne State University and an MS degree in Physics from New York University.
Gladys A. Klemic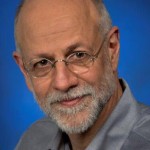 STEPHEN V. MUSOLINO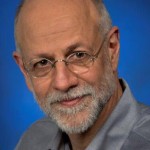 is a scientist in the Nonproliferation and National Security Department at the U. S. Department of Energy's (DOE) Brookhaven National Laboratory (BNL) in Upton, New York. With more than 30 y of experience in Health Physics, his current research interests are in nonproliferation, counterterrorism, and planning for response to the consequences of radiological and nuclear terrorism. Since 1981, he has been part of the DOE Radiological Assistance Program as a Team Captain/Team Scientist and has been involved in developing radiological emergency response plans and procedures, as well as participating in a wide range of radiological and nuclear exercises and field deployments. During the Fukushima crisis, he was deployed in Japan as an Assessment Scientist with the DOE response team that was measuring the environmental consequences of the radioactive material released from the damaged nuclear power plants. Working with the first responder community in the New York metropolitan area, Dr. Musolino was involved with the development of guidance for response to the aftermath of a radiological dispersal device, and served on the scientific committee that developed NCRP Report No. 165, Responding to a Radiological or Nuclear Terrorism Incident: A Guide for Decision Makers. Earlier in his career at BNL, he was a member of the Marshall Islands Radiological Safety Program and participated in numerous field missions to monitor the populations living on islands affected by nuclear testing.
Dr. Musolino is a Fellow of the Health Physics Society, Distinguished Alumnus of Buffalo State College, and a member of the editorial board of the journal Health Physics. He earned a BS in engineering technology from Buffalo State College, an MS in nuclear engineering from Polytechnic Institute of New York University, and a PhD in health physics from the Georgia Institute of Technology. He is certified by the American Board of Health Physics.
stephen v. musolino
ADELA SALAME-ALFIE
is a Senior Service Fellow in the Radiation Studies Branch in the National Center for Environmental Health, Centers for Disease Control and Prevention. Prior to this appointment, Dr. Salame-Alfie spent 22 y with the New York State Department of Health in various capacities including Director of the Division of Environmental Health Investigation, Director of Preparedness for the Center for Environmental Health, and Director of the Bureau of Environmental Radiation Protection.
Dr. Salame-Alfie is a member of NCRP and co-chairs the SC 3-1 charged with developing dosimetry guidance for radiation emergency workers. She is a Lifetime member of the Conference of Radiation Control Program Directors where she served as Chair and member of the Board of Directors, and chaired several committees. She is a Fellow member of the Health Physics Society.
Dr. Salame-Alfie has extensive experience in radiological emergency preparedness and has published and co-authored many publications on the subject, including the Handbook for Responding to a Radiological Dispersal Device – First Responder Guide.
Dr. Salame-Alfie obtained her Master's and Ph.D. in Nuclear Engineering from Rensselaer Polytechnic Institute in Troy, New York.
Adela Salame-Alfie
TAMMY P. TAYLOR
is the Chief Operating Officer of the National Security Directorate at the Pacific Northwest National Laboratory (PNNL). She leads the mission execution, capability development, and project management of the directorate of three divisions and four project management offices representing 1,000 personnel and an annual budget of approximately $500 M. Prior to joining PNNL in the summer of 2013, Dr. Taylor served in a number of positions over 14 y at Los Alamos National Laboratory (LANL) including the Deputy Associate Director of Chemistry, Life and Earth Sciences, the Division Leader of Nuclear Engineering and Nonproliferation, a group leader, project leader, staff member and Director's Postdoctoral Research Fellow. From early 2007 to mid 2010 she was an Intergovernmental Personnel Act assignee from LANL in the Office of Science and Technology Policy (OSTP) in the Executive Office of the President.
She managed the national science and technology portfolio on nuclear defense issues including nonproliferation, detection, render safe, and attribution, as well as nuclear detonation response and recovery issues such as preparedness, planning, medical countermeasures, decontamination, and long-term recovery within the National Security and International Affairs Directorate of OSTP for Dr. John Holdren and Dr. Jack Marburger, Science Advisors to President Obama and President Bush, respectively. Dr. Taylor has conducted research and performed program development activities on topics related to radiological/nuclear threat reduction and environmental restoration. She has expertise working with the emergency responder community to identify needs in support of radiological and nuclear terrorism preparedness and adapt traditional emergency response to response involving terrorism threats.
Her research prior to September 11, 2011 focused on environmental remediation of groundwater and safe handling, fate, and remediation of beryllium. Dr. Taylor has an MS and PhD in Environmental Engineering from the Georgia Institute of Technology. Her undergraduate degree in Civil Engineering is from New Mexico State University. She is a member of NCRP and a long-time member and supporter of the American Nuclear Society, the American Society of Testing and Materials, the Health Physics Society, and the Institute of Nuclear Materials Management.
tammy p. taylor
Jim Rogers, Consultant
Benjamin Stevenson, Consultant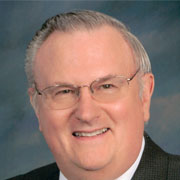 JOHN D. BOICE, JR.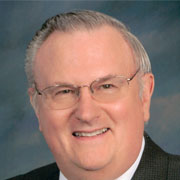 is the President of the National Council on Radiation Protection and Measurements (NCRP), Bethesda, Maryland, and Professor of Medicine at Vanderbilt University School of Medicine, Nashville, Tennessee. He is an international authority on radiation effects and currently serves on the Main Commission of the International Commission on Radiological Protection and as a U.S. advisor to the United Nations Scientific Committee on the Effects of Atomic Radiation. During 27 y of service in the U.S. Public Health Service, Dr. Boice developed and became the first chief of the Radiation Epidemiology Branch at the National Cancer Institute.

Dr. Boice has established programs of research in all major areas of radiation epidemiology, with major projects dealing with populations exposed to medical, occupational, military and environmental radiation. These research efforts have aimed at clarifying cancer and other health risks associated with exposure to ionizing radiation, especially at low-dose levels. Boice's seminal discoveries and over 460 publications have been used to formulate public health measures to reduce population exposure to radiation and prevent radiation-associated diseases.

He has delivered the Laurison S. Taylor Lecture at the NCRP and the Fessinger-Springer Lecture at the University of Texas at El Paso. In 2008, Dr. Boice received the Harvard School of Public Health Alumni Award of Merit. He has also received the E.O. Lawrence Award from the Department of Energy — an honor bestowed on Richard Feynman and Murray Gell-Mann among others — and the Gorgas Medal from the Association of Military Surgeons of the United States. In 1999 he received the outstanding alumnus award from the University of Texas at El Paso (formerly Texas Western College). Dr. Boice directs the Million U.S. Radiation Workers and Veterans Study to examine the lifetime risk of cancer following relatively low-dose exposures received gradually over time.

john d. boice, jr.

, NCRP Contact
Meetings: