Budget and Finance Committee
The Budget and Finance Committee is responsible for the development of the annual budget which, for the succeeding year, is submitted to the Board of Directors for action in December of the current year. Current members are: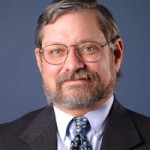 WILLIAM E. KENNEDY, JR.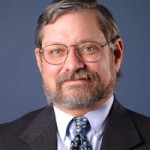 has extensive experience as a project manager, task leader, and individual contributor covering a broad range of health physics and nuclear engineering topics. He received his BS and MS degrees in Nuclear Engineering from Kansas State University. Mr. Kennedy has been involved in the development of environmental pathway and radiation dosimetry models used to assess potential health and environmental impacts that resulted from releases of radionuclides to the environment.

He specializes in the use of these models in environmental dose reconstruction, radioactive materials transport, radioactive waste disposal, and evaluation of nuclear facility operating practices. Over the past 37 y, Mr. Kennedy has led and contributed to a variety of projects for the U.S. Nuclear Regulatory Commission, the U.S. Department of Energy, the Electric Power Research Institute, and private industry. He has been involved with development of the technical basis for revised standards and regulations, and serves as the chair of ANSI/HPS N13.12, Surface and volume Radioactivity Standards for Clearance. He served as a consultant to the International Atomic Energy Agency (IAEA), Vienna, Austria, and was a member of the IAEA Advisory Groups to evaluate the Derivation of Exempt Quantities for Application to Terrestrial Waste Disposal and Derivation of Exempt Quantities for Recycle of Materials from Nuclear Facilities.

He was an invited lecturer for IAEA training courses on Management of Radioactive Waste from Nuclear Power Plants at Argonne National Laboratory; on Safety Assessment Modeling for Low and Intermediate Radwastes in Rio de Janeiro, Brazil and in Cairo, Egypt; and on Environmental Monitoring in Kiev, Ukraine. In 1990, he received the Health Physics Society's (HPS) prestigious Elda E. Anderson Award. He served as a member of the HPS Board of Directors from 1998 through 2001 and was selected as a fellow of the society in 2002. He was a member of the U.S. delegation to the 10th Congress of the International Radiation Protection Association in Hiroshima, Japan.

william e. kennedy, jr. , Chair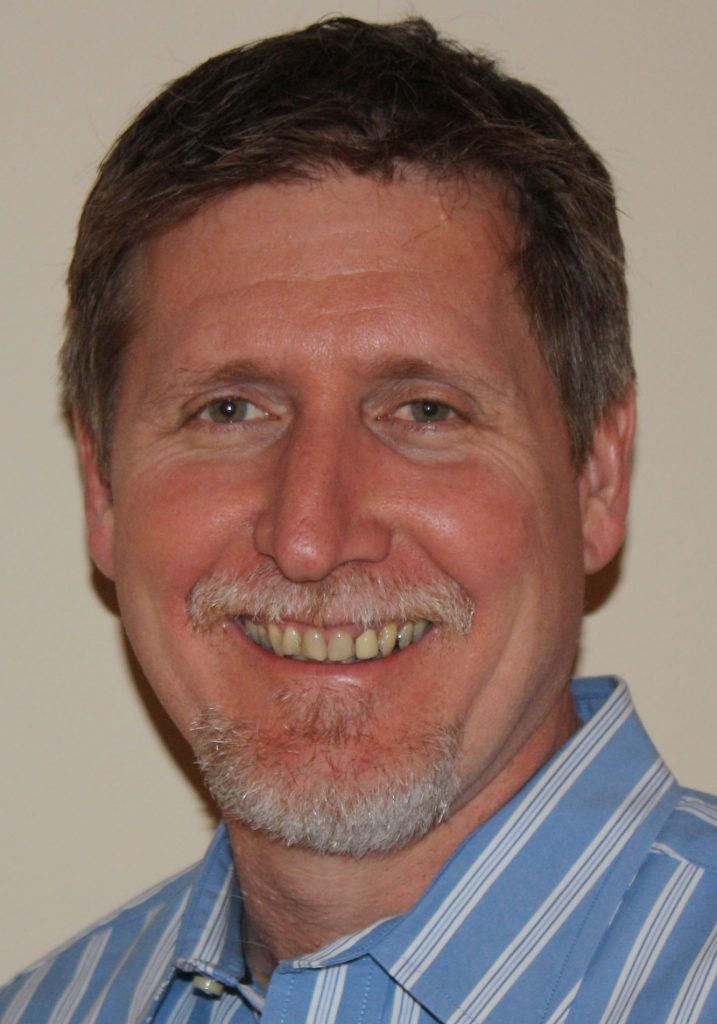 Willie O. Harris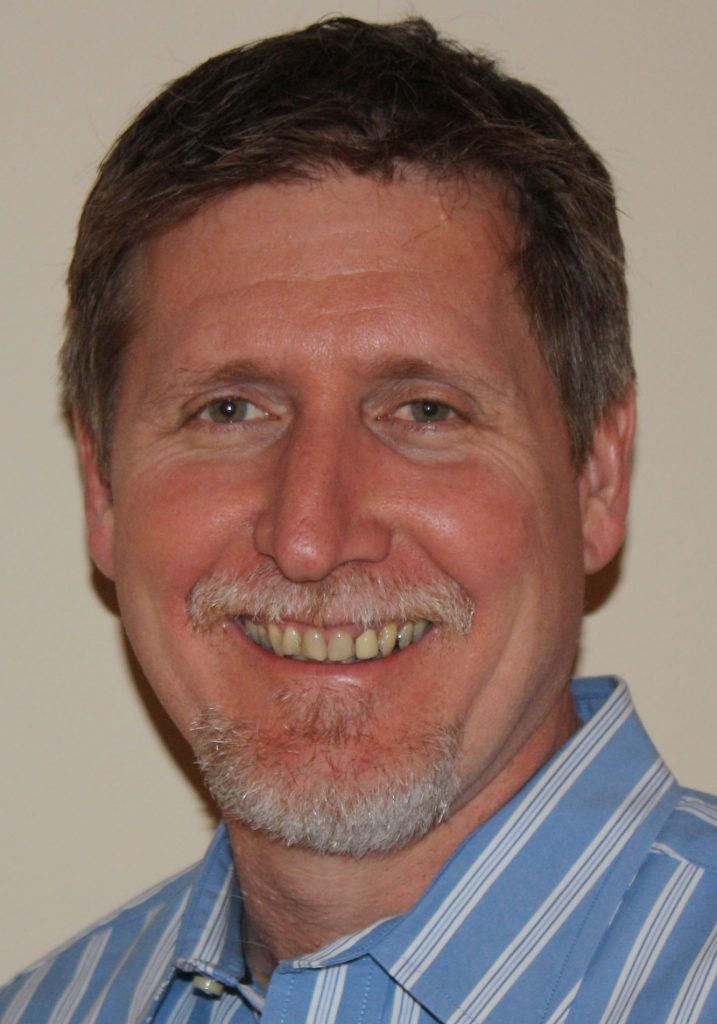 has over 42 y of experience in radiation protection at power reactors, which has included over 25 y in program management and oversight. Prior to retirement he was the corporate radiation protection manager of the largest fleet of nuclear power plants in the United States. He is currently Senior Director of Radiation Protection for CN Associates. In this role, he has written several technical reports for the Electric Power Research Institute, provides consulting services for several sites in decommissioning and operational radiation protection programs at nuclear power plants.
He holds a bachelor's degree in radiation protection. He is a certified health physicist, a registered radiation protection technologist, and held a senior reactor operator certification.
Mr. Harris has served on the Council since 2017 and is a member Program Area Committee 2 and the budget committee. He has been a member of the Health Physics Society since 1990. He is currently the Secretary for the AAHP Executive committee.
Willie O. Harris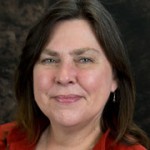 Kathryn A. Higley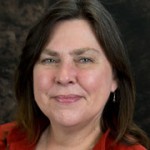 Kathryn A. Higley is a Professor and Head of the School of Nuclear Science and Engineering in the College of Engineering at Oregon State University. Dr. Higley received both her PhD and MS in Radiological Health Sciences from Colorado State University, and her BA in Chemistry from Reed College. She has held both Reactor Operator and Senior Reactor Operator's licenses, and is a former Reactor Supervisor for the Reed College TRIGA reactor. Dr. Higley started her career as a Radioecologist for Portland General Electric. She later worked for Pacific Northwest National Laboratory as a Senior Research Scientist in the area of environmental health physics. Dr. Higley has been at Oregon State University since 1994 teaching undergraduate and graduate classes on radioecology, dosimetry, radiation protection, radiochemistry, and radiation biology.
Her fields of interest include environmental transport and fate of radionuclides, radioecology, radiochemistry, radiation dose assessment, neutron activation analysis, nuclear emergency response, and environmental regulations. She is vice-chair of the International Commission on Radiological Protection's Committee 4 (Application of the Commission's Recommendations); a fellow of the Health Physics Society and a Certified Health Physicist.
Kathryn A. Higley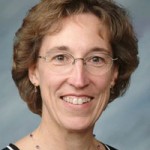 Kathleen L. Shingleton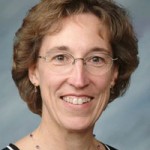 has a BS degree from Virginia Polytechnic Institute and State University and a Master's degree from San Jose State University. She has been comprehensively certified by the American Board of Health Physics since 1989.
Ms. Shingleton has been an NCRP Council member since 2017, having previously assisted in writing reports under Program Area Committees (PACs) 6 and 2. She is currently a member of PAC 2 and has been a member of the Budget and Finance Committee since 2018.
Ms. Shingleton retired from Lawrence Livermore National Laboratory in 2017, having served 38 y in a variety of roles in the Radiation Safety Program. During her career, Ms. Shingleton also served as secretary and president of the American Academy of Health Physics, as a member of the American Board of Health Physics Part I and II exam panels, and as treasurer and member-at-large for the Health Physics Society (HPS). In 2008 she named a Fellow of HPS.
Kathleen L. Shingleton

R. CRAIG YODER

directed Landauer's technical activities relating to radiation dosimetry, particularly for applications in radiation protection from 1983 through his retirement in 2015. Additionally, he oversaw subsidiary and partner businesses located in Australia, Brazil, China, France, Mexico, Japan, Sweden and Turkey.
An internationally known expert in radiation monitoring, Dr. Yoder led Landauer's transition from film and thermoluminescent dosimetry technology to optically stimulated luminescence, an assignment that required strategic planning and direction in areas spanning scientific research, product development, manufacturing, laboratory operations and marketing. From 1993 to 2001, he was Vice President of Operations and managed Landauer's manufacturing and analytical laboratory activities in addition to overseeing research and development programs.
Dr. Yoder is a member of NCRP and former President of the Council on Ionizing Radiation Measurements and Standards. He has served on several national and international committees to develop dosimetry standards. He was a member of a National Research Council committee that examined the accuracy of film badge measurements made during atmospheric nuclear weapons testing.
Dr. Yoder earned his MS and PhD degrees in Bionucleonics at Purdue University and received a BS in Pre-Medicine from Davidson College. He also completed the Executive Program at Stanford University. He is Certified in Comprehensive Health Physics by the American Board of Health Physics.
r. craig yoder
Nominating Committee
The Nominating Committee is responsible for conferring with the Board of Directors to determine the number of vacancies to be filled in each election; receiving guidance from the Board as to the scientific areas of need; reviewing the individuals suggested as nominees for Council membership, including review of the comments on prospective nominees proffered by the Council members; determining the candidates to be recommended for nomination for election as voting members; presenting its slate of nominees to the Council membership at the annual meeting; presenting its slate of nominees for the offices of President, Vice President, Secretary, Treasurer, and Assistant Secretary to the Council membership at the annual meeting; presenting nominations for the Board of Directors; reviewing the backgrounds of those eligible for Distinguished Emeritus membership and making appropriate recommendations in this regard to the Council membership at the annual meeting; and making other recommendations to the Council membership at the annual business meeting as it may determine are pertinent.
The Committee reviews a substantial amount of information in advance of each election, conducts its evaluations, and prepares a formal report for presentation to the Council membership at the annual meeting. Current members are: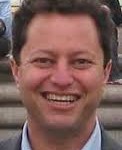 Cary J. Zeitlin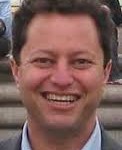 is a Senior Research Scientist with Leidos Innovations Corporation, working for the National Aeronautics and Space Administration (NASA) Johnson Space Center Space Radiation Analysis Group to assess exposures and risks to astronauts in current and future mission scenarios. He began his career in particle physics in the early 1980s, scanning nuclear emulsion that had been exposed to a beam of high-energy iron ions at the Lawrence Berkeley Laboratory (LBL) Bevalac. As this is one of the most tedious jobs imaginable, greener pastures soon beckoned, leading him to join the TPC/Two-Gamma Collaboration at the Stanford Linear Accelerator Center. After receiving his PhD in experimental high-energy physics and spending another 3 y at the Stanford Linear Accelerator Center as a postdoc studying the decays of the Z boson, Dr. Zeitlin returned to LBL and to nuclear physics in 1991 to work on a long-term project measuring the fragmentation cross sections most pertinent to NASA's space radiation transport codes. This experience led to his taking over as Principal Investigator of the Martian Radiation Environment Experiment (MARIE) aboard the Mars Odyssey orbiter following the untimely passing of Dr. Gautam Badhwar. This led subsequently to his role as Co-Investigator with the Radiation Assessment Detector (RAD) project starting in 2008, as the instrument was being prepared for integration into the Curiosity Rover. After the successful transit and spectacular landing of Curiosity on Mars in 2012, RAD has been operating almost without interruption on the surface, sending back the first detailed radiation environment measurements from another planet. A second RAD was built for the International Space Station and began flight operations in early 2016. Dr. Zeitlin has received two Outstanding Performance awards from LBL and has received three awards from NASA for his work on the MARIE, RAD, and CRaTER projects. He was elected to the NCRP in 2014.

Cary J. Zeitlin , Chair

Jonine L. Bernstein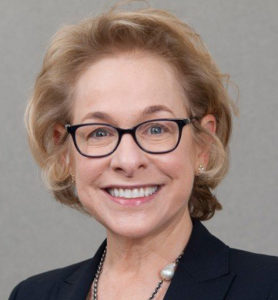 is an Attending Epidemiologist at the Memorial Sloan-Kettering Cancer Center (MSKCC) in New York City. Her core research focus is on breast cancer and gliomas and on understanding cancer risk and progression in order to identify those at highest risk because of gene carrier status, environmental exposures, or a combination of both. Dr. Bernstein is the Principle Investigator of the National Cancer Institute (NCI)-funded international 24-center Women's Environmental Cancer Radiation and Epidemiologic (WECARE) Study which was specifically designed to examine the interaction of radiation exposure and genetic predisposition in breast cancer, especially radiation-associated contralateral breast cancer (CBC) among 3,700 women with CBC and unilateral breast cancer. The WECARE Study has served as the source population for studies of candidate genes such as BRCA1, BRCA2, CHEK2, and ATM, candidate gene pathways of DNA damage response involved in radiation-induced double-strand break repair—ATM, CHEK2, P53 binding protein (53BPI), and MDC1, Mre11, Rad50, and Nbs1 (e.g., MRN nuclease complex), a genome-wide association study, and most recently mammographic density. The global hypothesis across these studies is that women who carry certain types of mutations will be more susceptible to breast cancer than noncarriers, and possibly to radiation-associated breast cancer.
Dr. Bernstein currently serves as a member of the Board of Directors of the American College of Epidemiology, the External Advisory group for the NCI-sponsored Breast Cancer Family Registry, the National Council on Radiation Protection and Measurements, and most recently the NCI Board of Scientific Counselors-Clinical Sciences and Epidemiology. For the past two years, she has served on the Organizing Committee of the American Statistical Association Conference on Radiation and Health (2012 and 2014 meetings), and was Co-Chair of the Third North American Congress of Epidemiology, held in June 2011 for which she was honored by the 2012 ACE Award for Leadership and Service in Epidemiology. Dr. Bernstein holds a PhD in Epidemiology from Yale University, an MS in Applied Biometry from the University of Southern California, and an AB from Brown University. Before joining the faculty at MSKCC, she was Deputy Director of the Division of Epidemiology at Mount Sinai School of Medicine.
Jonine L. Bernstein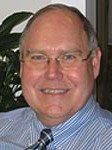 Michael A. Boyd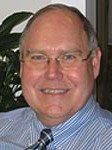 is the Director of the Center for Science and Technology in the U.S. Environmental Protection Agency's Office of Radiation and Indoor Air/Radiation Protection Division. The Center is responsible for the development of radiation dose and risk assessment guidance and for providing technical support for radiation protection policy issues. Mr. Boyd is also the co-chair of the Federal Guidance Subcommittee of the Interagency Steering Committee on Radiation Standards. He is a member of the NCRP's PAC 5 and was recently elected to the NCRP Board of Directors. He is a member of the International Commission on Radiological Protection (ICRP) Committee 4 and chairs ICRP Task Group 98 on Application of the Commission's Recommendations to exposures resulting from contaminated sites from past industrial, military and nuclear activities. Since 2015, he has chaired the Organisation for Economic Cooperation and Development/Nuclear Energy Agency's Committee on Radiological Protection and Public Health. Mr. Boyd is an active member of the Health Physics Society and is a delegate to the International Radiation Protection Association where he is currently a member of its International Congress Program Committee for IRPA 15, which will be held in Seoul, Korea in May 2020. He has a BS in Biology and MS in Public Health from the University of North Carolina at Chapel Hill.
Michael A. Boyd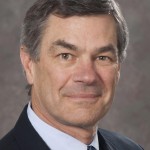 J. Anthony Seibert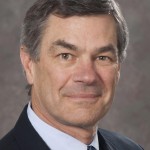 is Professor of Radiology at the University of California (UC) Davis School of Medicine in Sacramento, California. He received a PhD in Radiological Sciences from UC Irvine in 1982, specializing in quantitative digital fluoroscopic imaging. Directly thereafter, he took a faculty position at UC Davis Medical Center, pursuing digital imaging research, physics education efforts for graduate students and radiology residents, as well as quality control for medical imaging equipment in Diagnostic Radiology. He has continuing academic interests in digital mammography, computed tomography, interventional radiology, imaging informatics, and radiation dose tracking, assessment, and reporting. Former president of the American Association of Physicists in Medicine (AAPM) in 2011 and current Governor of the American Board of Radiology, Dr. Seibert has served and continues to interact with many professional committees in regards to medical imaging issues and presenting technical / educational events for the AAPM, International Atomic Energy Agency, and other professional societies. For NCRP, he is a member of Program Area Committee 4. As a co-author of The Essential Physics of Medical Imaging textbook for diagnostic physics education, Dr. Seibert continues with the development of cutting edge imaging technologies and medical physics education to improve the state of imaging science for the betterment of patient care.
J. Anthony Seibert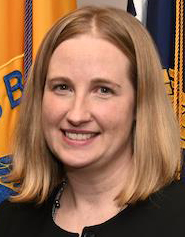 Julie M. Sullivan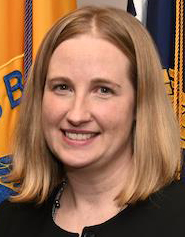 is a biologist at the U.S. Food and Drug Administration's (FDA) Center for Devices and Radiological Health where she reviews medical devices involved in radiation therapy to ensure their safe and effective use. She is also involved in FDA working groups related to medical countermeasures against radiation exposure. Prior to joining the FDA, Dr. Sullivan was an American Association for the Advancement of Science (AAAS) Science and Technology Policy Fellow and contractor in the U.S. Department of Health and Human Services' Office of Emergency Management under the Assistant Secretary for Preparedness and Response. There, she helped develop nationwide response plans for radiological and nuclear incidents and focused on the operational needs for the use of biodosimetry. Prior to working for the government, Dr. Sullivan was a post-doctoral associate at Duke University where her research focused on elucidating the role of p53 in the hematopoietic and gastrointestinal Acute Radiation Syndromes. Dr. Sullivan received her BS in Chemistry from the State University of New York Geneseo and her PhD in Biological Chemistry from the University of North Carolina at Chapel Hill.
Julie M. Sullivan
*President, Senior Vice President, and Executive Director are ex-officio members
Program Committee for the 2023 Annual Meeting
The Program Committee for the annual meeting is appointed by the Board. Prior to that, the Board has directed attention to the identification of a scientific topic to serve as a theme for the annual meeting, sometimes utilizing expositions of specimen programs on alternative topics prepared under the Board's direction. The Program Committee is responsible for developing the program on the topic selected by the Board and identifying potential speakers. Following approval of the proposed program by the Board, the Committee completes the arrangements for the meeting and, subsequently, for the publication of the proceedings. Members of the Program Committee frequently serve as chair of the various sessions of the meeting.
The topic for the 2023 Annual Meeting will be "Integration of Physics, Biology and Epidemiology in Radiation Risk Assessment"
Eric J. Grant
is the Associate Chief of Research at the Radiation Effects Research Foundation (RERF) in Hiroshima and Nagasaki, Japan. Dr. Grant received his BSEE from the University of Michigan and his PhD in Epidemiology from the University of Washington. He worked as a computer programmer for the University of Michigan Medical Center prior to coming to RERF where he served in several positions prior to his current post.

RERF's mission is to study the long-term health effects due to radiation exposure to the atomic bombings. Dr. Grant's research has focused on solid cancer risks of radiation exposure. He has also published on hormonal changes among women after whole-body exposure, and on the lack of evidence of trans-generational mortality effects of radiation exposure among the children of the atomic-bomb survivors.

Dr. Grant is the principal investigator of a project bringing Master- and PhD-level students to RERF to complete projects using RERF data. This outreach program has been successful in recruiting students to radiation-related research positions. Dr. Grant is also working to improve data sharing policies to improve collaborative research opportunities with students and scientists around the world.

Eric J. Grant , Chair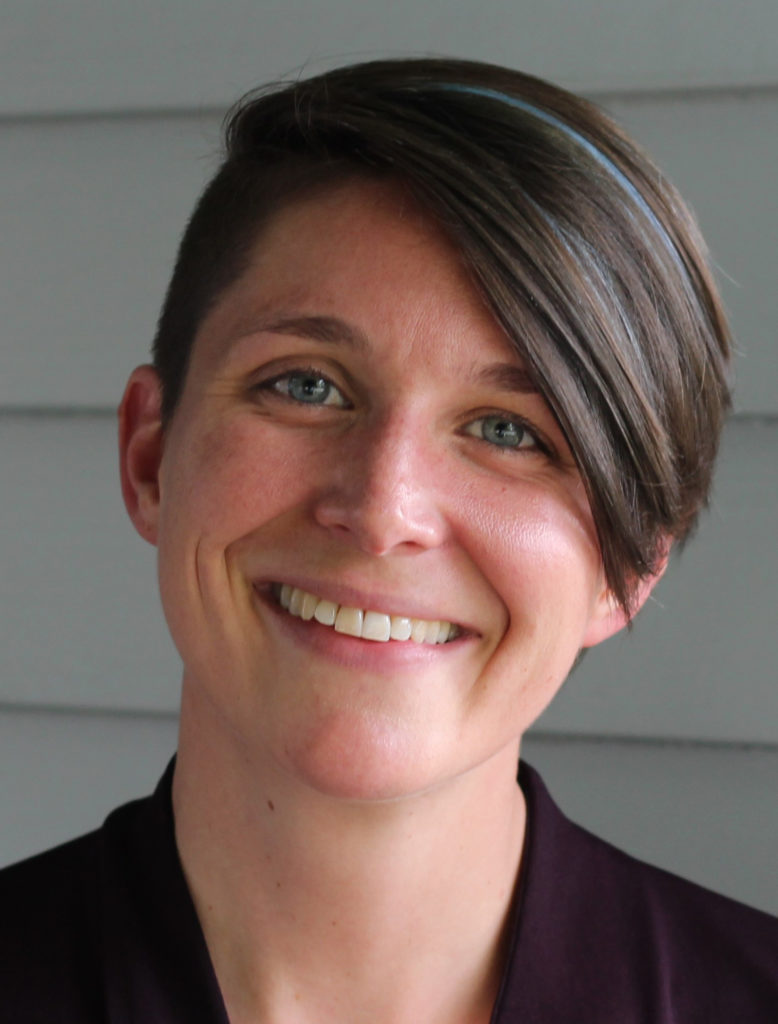 Emily A. Caffrey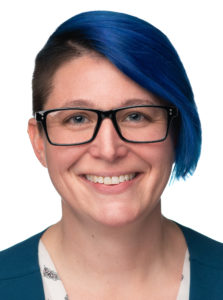 is the Program Director and an Assistant Professor for the University of Alabama at Birmingham's Masters in Health Physics program. She also serves as a scientific consultant to Risk Assessment Corporation. In addition to her consulting and academic roles, she is the Editor in Chief of the Health Physics Society's (HPS) "Ask The Experts," the society's most successful public information and outreach endeavor. Dr. Caffrey also serves on the HPS Program Committee, which develops and manages the technical program of the society's meetings. She has a BS in Nuclear Engineering and a PhD in Radiation Health Physics and Statistics from Oregon State University (OSU). She is also a Certified Health Physicist. Her areas of expertise include dosimetry, statistics, data management and interpretation, and public communication. She is a recipient of the HPS Elda E. Anderson Award for outstanding early career health physicists. In 2019 she was selected as one of 10 recipients of Oregon State's Council of Outstanding Early Career Engineers. This award is reserved for Oregon State Alumni who have distinguished themselves through professional practice, service to OSU, the profession, or society at large.

Emily A. Caffrey , Vice Chair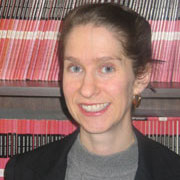 SALLY A. AMUNDSON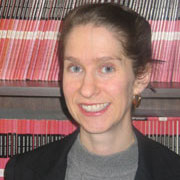 is an associate professor of radiation oncology in the Center for Radiological Research at the Columbia University Medical Center in New York. She holds a doctorate in radiation biology and cancer biology from the Harvard School of Public Health. Her research uses functional genomics approaches to study low dose radiation and bystander effects, unique effects of space radiation, and the development of gene expression approaches for radiation biodosimetry.
She is co-director of the Center for High-Throughput Minimally-Invasive Radiation Biodosimetry. Prior to joining the group at Columbia, Dr. Amundson worked on molecular radiation biology in the Division of Basic Science at the National Cancer Institute (NCI), where she helped to develop global gene expression profiling techniques, and where she was an adjunct investigator in the NCI Radiation Epidemiology Branch. She has served on the NCRP since 2004 and on the Science Advisory Committee of the Radiation Effects Research Foundation (RERF) in Hiroshima since 2009, chairing the RERF scientific review for 2012.
Dr. Amundson is an associate editor of Radiation Research, and has served on the organizing and program committees for numerous meetings, including two of the American Statistical Association Conferences on Radiation and Health, which aim to integrate radiation biology with epidemiology. She is a recipient of the Michael Fry Research Award from the Radiation Research Society (RRS), and she is also a member of the RRS Council.
sally a. amundson

Kristin Fabre

Mark P. Little

joined the National Cancer Institute, Radiation Epidemiology Branch (REB) in 2010 as a Senior Investigator. He studied mathematics at Trinity College, Cambridge and obtained his doctorate in mathematics at New College, Oxford. Over the last three decades he has been analyzing cancer and cardiovascular disease risks in the Japanese atomic-bomb survivors, and in other irradiated populations and offspring. Previously (2000 to 2010), he worked in Imperial College London, and before that (1992 to 2000) at the U.K. National Radiological Protection Board (now part of Public Health England). He is a member NCRP and Program Area Committee 1, and has served as consultant to the United Nations Scientific Committee on the Effects of Atomic Radiation, to the International Atomic Energy Agency, to the International Committee on Radiological Protection (ICRP) (in particular as member of ICRP Task Groups 91 and 119), to the U.K. Committee on the Medical Aspects of Radiation in the Environment, and to various NCRP committees (those responsible for writing Commentary No. 24 and Report No. 186, also SC 1-28). In REB, Dr. Little is working on assessment of leukemia risk in persons exposed at low doses and dose rates, cancer risk in various cohorts of persons exposed as result of the Chernobyl accident, on risks of various health endpoints in the U.S. cohort of radiologic technologists, and on treatment-related second cancer risks in various populations. He has particular interests in machine learning methods and dose measurement error models, with application to assessment of low-dose and low-dose-rate risk of childhood leukemia, circulatory disease, and cataract.
Mark P. Little
R. JULIAN PRESTON
is currently a Special Government Employee (Expert) with the Radiation Protection Division of the U.S. Environmental Protection Agency (EPA). He was previously the Associate Director for Health for the National Health and Environmental Effects Research Laboratory of EPA. He also served as Director of the Environmental Carcinogenesis Division at EPA and as senior science adviser at the Chemical Industry Institute of Toxicology. He has been employed at the Biology Division of the Oak Ridge National Laboratory and has served as Associate Director for the Oak Ridge-University of Tennessee Graduate School for Biomedical Sciences. Dr. Preston's research and current activities have focused on the mechanisms of radiation and chemical carcinogenesis and the approaches for incorporating these types of data into cancer risk assessments by integrating epidemiology and radiation biology.
Dr. Preston currently serves on NCRP committees and as a member of the National Academy of Sciences (NAS) Nuclear and Radiation Studies Board. He was recently a member of an Office of Science and Technology Policy Committee on Low Dose Radiation Research. He was also recently co-chair of an NAS Committee for a National Aeronautics and Space Administration sponsored project on revising dose limits for astronauts. Dr. Preston was chair of Committee 1 of the International Commission on Radiological Protection (ICRP), a member of the ICRP Main Commission, and the Representative and a member of the U.S. delegation to the United Nations Scientific Committee on the Effects of Atomic Radiation. He served as Chair for the National Research Council's Committee to Assess the Scientific Information for the Radiation Exposure Screening and Education Program and on the Task Group on the Biological Effects of Space Radiation. He is an associate editor of Environmental and Molecular Mutagenesis. Dr. Preston has had more than 250 peer-reviewed papers and chapters published. He received his BA and MA from Peterhouse, Cambridge University, England, ingenetics and his PhD from Reading University, England, in radiation genetics.
r. julian preston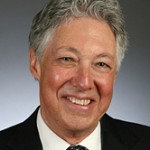 ROBERT L. ULLRICH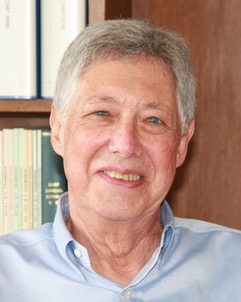 is currently Associate Director for Research at the Radiation Effects Research Foundation. After obtaining his PhD at the University of Rochester, he joined Oak Ridge National Laboratory in 1974 and served as Director of the Radiation Carcinogenesis Unit until 1989 when he became Vice Chair and Director of the Biology Division in the Department of Radiation Oncology at the University of Texas Medical Branch. In 2001, he joined Colorado State University as Professor and Director of the Radiological Health Science and Cancer Research Program. In 2008 he moved back to the University of Texas Medical Branch where he served as the John Sealy Distinguished Chair in Cancer Biology, Professor and Director of the Sealy Center for Cancer Biology and most recently Director of the Cancer Center. His research over many years has focused on risks and mechanisms of radiation-induced cancer. Initially this work was on the dose-response relationships at low doses and dose rates for radiation-induced cancer in mice. Subsequently, his laboratory developed cell and molecular approaches to study mechanisms in the development of mammary cancer after radiation exposure.
His most recent work of has been funded by the National Aeronautics and Space Administration (NASA) to establish a Specialized Center of Research in Radiation Carcinogenesis with a focus of studying cancer risks and mechanisms of cancer development following exposure to the unique forms of radiation encountered during space travel. He has served on a number of scientific advisory groups both in the United States as well as internationally In the United States, Dr. Ullrich served on committees for the National Cancer Institute, the U.S. Department of Energy, NASA, NCRP, and the National Academies/National Research Council. Internationally he served on advisory committees including the International Commission on Radiological Protection, the European Commission, and the International Agency for Cancer Research. He is a member of several scientific societies including the American Association for Cancer Research and the Radiation Research Society (RRS). Most recently the RRS awarded him their highest honor, the Failla Medal, for significant contributions in the radiological sciences.
robert l. ullrich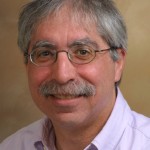 MICHAEL M. WEIL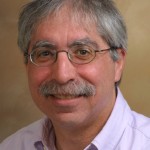 is a professor in the Department of Environmental and Radiological Health Sciences at Colorado State University (CSU). His research, which takes advantage of murine models of radiation carcinogenesis and leukemogenesis, is focused on understanding how radiation exposure can lead to cancer and why some individuals may be more susceptible than others. At CSU, Dr. Weil teaches a graduate level course in cancer genetics and lectures in courses on cancer biology, environmental carcinogenesis, principles of radiation biology, and the pathobiology of laboratory animals.
Dr. Weil earned his PhD in Microbiology from the University of Texas at Austin and was trained in cancer genetics and radiation biology in the Department of Biochemistry and Molecular Biology Biochemistry and the Department of Experimental Radiotherapy at the University of Texas M.D. Anderson Cancer Center. Dr. Weil is a former Radiation Research Society council member and has served on National Institutes of Health, U.S. Department of Defense, and National Aeronautics and Space Administration grant review panels.
michael m. weil