Description
The scope of this Committee is to continually assess, revise and renew the comprehensive plan initiated with Where Are the Radiation Professionals? (WARP) to replenish the nations dwindling number of radiation professionals in all areas: government, medicine, private sector, industry, biology and radiation research, epidemiology, emergency response, risk modeling and assessment, regulations, environmental remediation, military, and the many associated fields. A nationally-coordinated effort should continue to educate, train, engage and retain radiation protection professionals to meet the radiation-related needs of the nation.
Goal
To promote a government led initiative to develop and strengthen human capital in radiation science and radiation protection. It might build upon existing government programs on Science Technology Engineering Mathematics which stimulate the high school educational programs in science, technology, engineering and mathematics. Reports, statements, workshops, and annual meetings would emphasize the critical concern about the dwindling human capital in the radiation sciences at a time when radiation uses and concerns are continually on the rise. Realistic and achievable solutions to meeting the needs of the nation will be proposed, assessed and modified.
Scheduled Activities
March 17, 2017: Commenced preparation of a commentary with the formation of seven writing teams (WT)
March 25, 2017: Chair + Staff Consultant meeting re Dropbox.com and Google Docs resources via Webinar/teleconference
March 30, 2017: First meeting of WT captains (Webinar/teleconference)
April 6, 2017: First meeting of Medicine WT (Webinar/teleconference)
April 14, 2017: First meeting of Radiobiology WT (teleconference)
April 21, 2017: First meeting of Health Physics WT (Webinar/teleconference)
April 26, 2017: First meeting of Medical Physics WT (Webinar/teleconference)
May 9, 2017: First meeting of Nuclear Engineering WT (Webinar/teleconference)
June 5, 2017: First meeting of Radiation Epidemiology WT (Webinar/teleconference)
June 19, 2017: First meeting of Radiochemistry WT (Webinar/teleconference)
June 30, 2017: Second meeting of WT captains (Webinar/teleconference)
July 20, 2017: Second meeting of Radiation Epidemiology WT (Webinar/teleconference) scheduled
July 30, 2017: Target date for first draft commentary initial sections (Health Physics, Medical Physics & Medicine)
Week of August 4th: Third meeting of WT captains (Webinar/teleconference) planned
Membership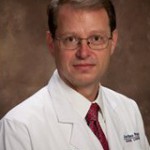 WAYNE D. NEWHAUSER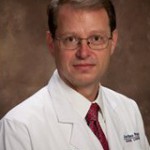 is the Director of the Medical and Health Physics Program at Louisiana State University in Baton Rouge, holder of the Dr. Charles M. Smith Chair in Medical Physics, and Chief of Physics at the Mary Bird Perkins Cancer Center. He is a board certified and licensed medical physicist with specialization in advanced-technology radiotherapies. Dr. Newhauser is an expert in proton radiation therapy, dose reconstructions, and risk estimation and reduction. His current research projects seek to improve long-term outcomes of survivors of childhood and adult cancers. He and his multidisciplinary team of collaborators are known for their early use of Monte-Carlo methods and high-performance computing in proton therapy, including neutron shielding, treatment planning, and estimation of stray radiation exposures. He received the Innovation Excellence Award in 2012 in recognition of his laboratory's research involving in-silico clinical trials to compare advanced-technology radiotherapies.

Dr. Newhauser has published more than 85 peer-reviewed journal articles, leads federal research grants, and mentors graduate students and post-doctoral fellows. He has served in leadership roles in the American Association of Physicists in Medicine, the American Nuclear Society, and the Health Physics Society. He serves on the International Advisory Board of the journal Physics In Medicine and Biology and is a corresponding member of EURODOS. After receiving a BS in nuclear engineering and MS and PhD degrees medical physics from the University of Wisconsin, he worked at the German National Standards Laboratory, Harvard Medical School and Massachusetts General Hospital, and The University of Texas MD Anderson Cancer Center.

wayne d. newhauser , Chair
JACQUELINE P. WILLIAMS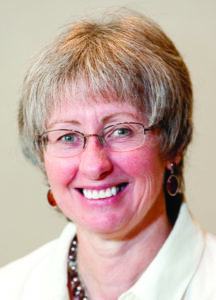 completed her undergraduate degrees at the University of Nottingham, followed by her post-doctoral training in radiation biology at St. Bartholomew's Hospital, University of London, United Kingdom. Shortly after completing her studies, she joined the faculty at the University of Rochester, New York, in the department of Radiation Oncology and, later, in the department of Environmental Medicine. Over her career, Dr. Williams has served as the President of the Radiation Research Society, the Research Chair on the Board of the American Society for Radiation Oncology, and Council Member to the International Association for Radiation Research, as well as associate editor on several radiation-related journals, including the International Journal of Radiation Biology.

Although now semi-retired, Dr. Williams has accrued nearly 40 y of experience in radiation biology and related fields and has been involved in a wide range of research areas, clinically-related oncologic studies and clinical trials, tumor blood flow studies, long-term carcinogenic studies, and pharmacological and toxicological projects. In particular, her research involved identifying mechanisms that underlie the initiation and progression of radiation-induced late normal tissue effects as a consequence of accidental exposures or the low doses associated with either space travel or mass terrorism events, with the goal of developing protection and/or mitigation strategies.

jacqueline p. williams , Co-Chair
Writing Team Leaders:
Edward I. Bluth
graduated cum laude from the University of Pennsylvania with special distinction in History. He earned his medical degree from the State University of New York Downstate Medical Center, completed his internship at the Medical College of Virginia, and his residency in diagnostic radiology at the Hospital of Pennsylvania. He is board certified in diagnostic radiology and has been on the staff since 1977 and is Chair Emeritus of the Department of Radiology.
In the past, he was a member of the Board of Governors and Board of Directors of the Ochsner Clinic Foundation and its predecessors. Dr. Bluth is also Professor of Radiology at the Ochsner Clinical School of the University of Queensland School of Medicine. He is very active in numerous medical societies. He presently serves on the Board of Chancellors of the American College of Radiology as Chairman of the Commission on Human Resources. He is a member of the American College of Radiology Delegation to the American Medical Association. He currently serves as Team Leader of the CC 2 medicine writing team of the NCRP. He has been President of the American Registry of Radiologic Technologists and served on the Boards of the American Institute of Ultrasound in Medicine and Society of Radiologists in Ultrasound. Additionally, he has served as Co -Chair of the National Forum on Quality Improvement in Healthcare sponsored by the Institute of Healthcare Improvement. Dr. Bluth is an active researcher and has published over 225 peer-reviewed articles and chapters. His present interests are Doppler ultrasound applications in transplants and HR issues related to the radiology workforce. He is author of 11 textbooks and serves on several editorial boards. He speaks both nationally and internationally on ultrasound, quality improvement, and the radiology workforce.
Edward I. Bluth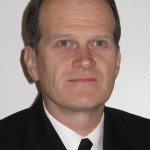 Michael A. Noska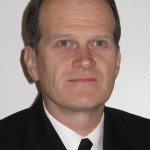 is the Senior Advisor for Health Physics, the Agency Radiation Safety Officer, and the Team Lead for Radiological Emergency Response at the U.S. Food and Drug Administration (FDA). He has been a health physicist with the U.S. Public Health Service (PHS) for 21 y and has had multiple assignments at the National Institutes of Health and the FDA with a focus on internal radiation dosimetry and radiological emergency preparedness and response. Prior to joining the PHS, Captain Noska worked as a research assistant in radiopharmaceutical laboratories at Harvard Medical School and Duke University Medical Center developing radiolabeled monoclonal antibodies for the treatment of cancer. He received his MS from the University of North Carolina School of Public Health as a Department of Energy Applied Health Physics Fellow. Captain Noska is the current Chair of the Federal Advisory Team for the Environment, Food and Health and a member of the Federal Radiological Preparedness Coordinating Committee. He is also the Past Chair of the Environmental Health Officer Professional Advisory Committee to the U.S. Surgeon General and Past President of the Baltimore-Washington Chapter of the Health Physics Society. Captain Noska serves on several interagency committees and workgroups related to radiological emergency response. In 2011, he deployed to Japan as part of a team from the U.S. Department of Health and Human Services in support of the U.S. Ambassador following the Great Tohoku Earthquake and the nuclear crisis at the Fukushima Dai-ichi Nuclear Power Station.
Michael A. Noska
Sergei Y. Tolmachev

is a Research Professor in the College of Pharmacy and Pharmaceutical Sciences, Washington State University, where he directs the U.S. Transuranium and Uranium Registries (USTUR) and the associated National Human Tissue Repository. USTUR is a federal-grant-funded human tissue research program providing long-term follow-up of actinide biokinetics and potential health effects in former nuclear workers (volunteer registrants) with accidental internal depositions of actinide elements. Prior to his directorship, Dr. Tolmachev managed USTUR's radiochemistry laboratory operations and research in the fields of actinide radiochemistry and mass spectrometry, in support of internal dosimetry and actinide biokinetics research.
Dr. Tolmachev has over 20 y of experience in the development of analytical methods, and in actinide analyses of environmental and biological samples. He is an expert in analytical instrumentation, including various types of inductively coupled plasma mass spectrometers (ICP-MS), high performance liquid chromatography, and alpha-spectrometry systems. Dr. Tolmachev earned his Diploma of nuclear technology engineer (M.Sc. equivalent) at the D. Mendeleev University of Chemical Technology of Russia (Moscow) in 1993, majoring in radiochemistry. His Master's thesis project was completed at the Joint Institute for Nuclear Researches (JINR) in Dubna, Russia. After graduation, he joined the Radioanalytical Research Group at JINR. In 1997, he was awarded a scholarship by the Ministry of Education, Culture, and Sport of Japan (MONBUSHO) for research and doctoral study at Kyushu University (Fukuoka) in the field of Environmental Radiochemistry/Radioecology. His graduate research focused on 210Po, 36Cl, and 3H determination and behavior in the environment. Dr. Tolmachev was awarded the degree of Doctor of Science (Ph.D. equivalent) in 2001. He continued his scientific career with two postdoctoral fellowships in Japan: at the Japan Atomic Energy Research Institute, Department of Health Physics (Tokai-mura); and at the National Institute of Radiological Sciences, Research Center for Radiation Safety (Chiba). During this period, his research focused on applying ICP-MS techniques for uranium (234U, 235U, 238U) and 232Th determination in human body fluids, actinide biokinetics, and internal dose assessment, as well as on 226Ra determination in the environment.
Dr. Tolmachev is a member of the Board of Trustees of the Herbert M. Parker Foundation and serves on the Editorial Board of the Japanese Journal of Health Physics. He is a technical advisor at Kyushu Environmental Evaluation Association (Fukuoka, Japan). Dr. Tolmachev has active collaborations with the European Radiation Dosimetry Group (EURADOS) WG-7 on Internal Dosimetry, Karlsruhe Institute of Technology (Germany), Public Health England (United Kingdom), and Radiation Protection Bureau at Health Canada (Canada), as well as with the leading U.S. research institutions such as Pacific Northwest National Laboratory, Los Alamos National Laboratory, and Radiation Emergency Assistance Center/Training Site.
Sergei Y. Tolmachev
Lawrence W. Townsend
is the Chancellor's Professor Emeritus of Nuclear Engineering, The University of Tennessee, Knoxville. He has a BS in Physics from the U.S. Naval Academy, an MS in Physics (experimental nuclear) from the Naval Postgraduate School, and a PhD in Physics (Theoretical Nuclear) from the University of Idaho. He served for 7 y as a nuclear submarine engineer officer. After a short stint as a Research Assistant Professor of Physics at Old Dominion University, he became a National Aeronautics and Space Administration (NASA) Research Scientist and Senior Research Scientist where his research has focused on nuclear interactions of cosmic rays and their implications for space radiation shielding and crew protection. For these efforts, he was awarded a NASA Scientific Achievement Medal. In 1995 he retired from NASA and entered academia at the University of Tennessee where he retired in June 2017. He is a Fellow of the American Nuclear Society, a Fellow of the Health Physics Society, an Associate Fellow of the American Institute of Aeronautics and Astronautics, and an elected member of the International Academy of Astronautics. In 1998 he served as the Organizing Committee Chair for the NCRP Annual Meeting and was elected a Member of Council. He was appointed as a Distinguished Emeritus Member of Council in 2010. He has served as a member of Scientific Committee (SC) 75, Chair of SC 1-7, Consultant to SC 1-24 Phase I, Staff Consultant to SC 1-24 Phase II, and Staff Consultant to SC 8-1.
Lawrence W. Townsend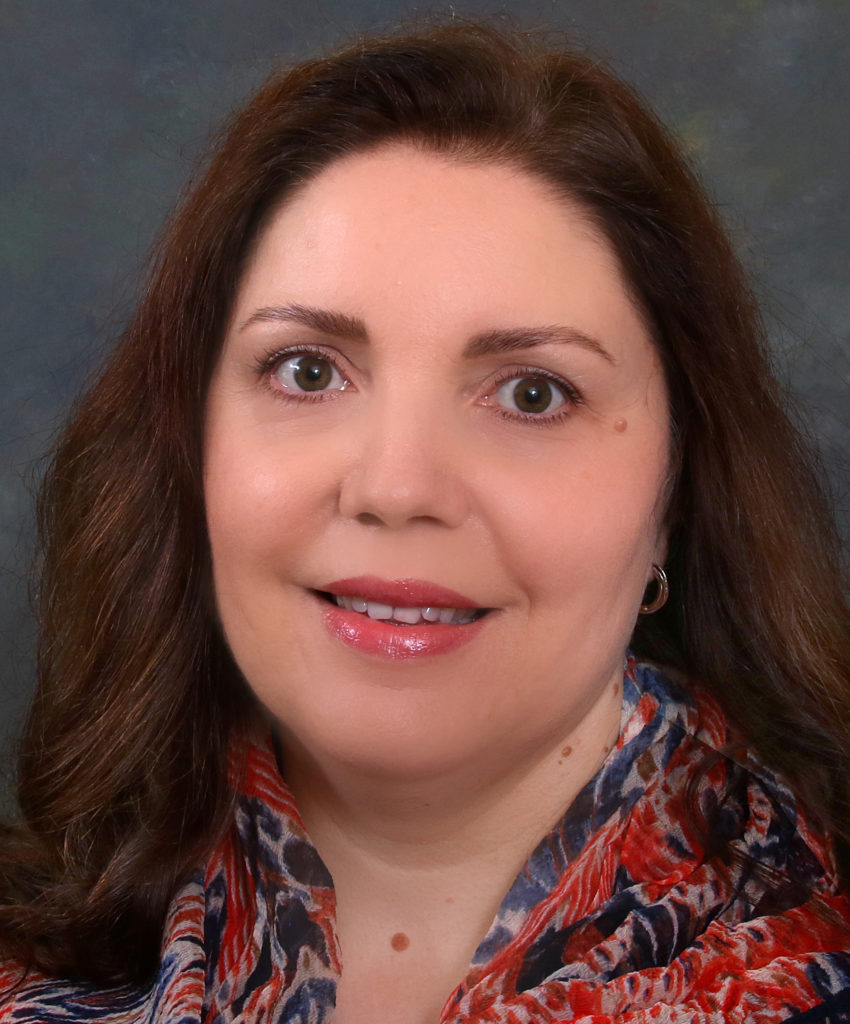 Lydia B. Zablotska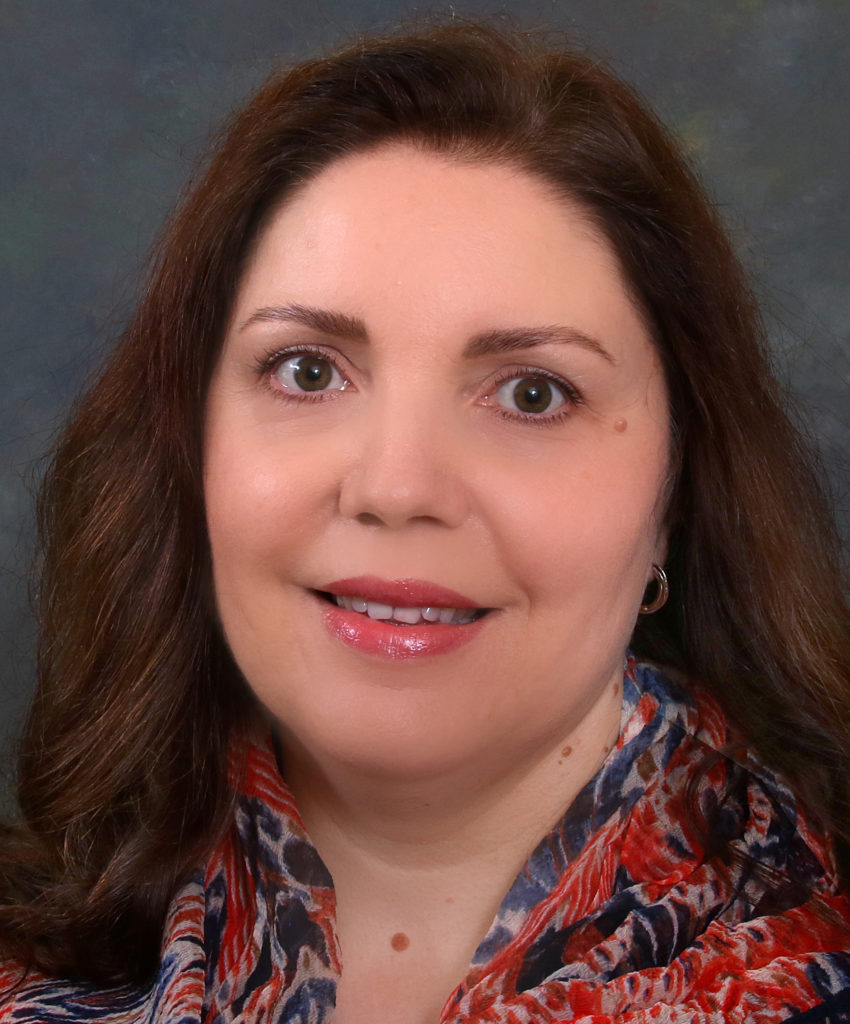 is a Salvatore Pablo Lucia Professor of Epidemiology and Public Health in the Department of Epidemiology and Biostatistics at the University of California, San Francisco, where she serves as the Leader of the Occupational and Environmental Epidemiology Area of Concentration. Dr. Zablotska is a physician and epidemiologist with extensive training and publications in radiation epidemiology, biostatistics, and risk modeling. Her research activities have focused primarily on the examination of risks of radiation exposures in various occupational, medical and environmental settings. Dr. Zablotska's work has clarified the understanding of the effects of occupational radiation exposures on health risks of nuclear power industry workers and workers of the uranium fuel production cycle in various occupational cohorts from the United States and Canada. As a Principal Investigator of the National Cancer Institute-funded Chernobyl studies, she published a number of important publications with the tri-national investigative team which showed that exposures to ingested and inhaled radioactive iodines during childhood lead to increased risks of thyroid cancer similar to risks from external radiation. Study findings redefined the emergency protocols for populations working or living around nuclear power plants and opened a new area of inquiry by showing that exposures to radioiodines increase not only the risks of thyroid cancer, but also of benign thyroid tumors such as follicular adenomas. She served as an expert advisor to the United Nations Scientific Committee on the Effects of Atomic Radiation and was a member of the committee for the National Academies of Sciences, Engineering and Medicine. Dr. Zablotska is an elected Council member of the NCRP.
Lydia B. Zablotska