Description
The NCRP commentary on "Implementation of Guidance for Emergency Response Dosimetry" is intended to assist planners in creating documents for use by responders in the early phase of response operations when radiation exposure must be managed. During this period, it is assumed that not every responder will be fully equipped with personnel dosimetry as well as sufficient resources of standard health physics survey instrumentation, but they must control and document their exposure until outside resources arrive to fully equip all the response forces. The commentary will be a companion to Report No. 179, Guidance for Emergency Response Dosimetry, that complemented three previous NCRP publications. All of these reports provide advice on planning responses to radiological or nuclear terrorism incidents.
Emergency workers are defined as those workers who would be called to assist with the response to a radiological or nuclear incident, acknowledging that most emergency workers have jobs that do not routinely expose them to radiation significantly greater than background levels. Emergency workers are not traditional radiation workers, i.e., those whose occupations involve exposure to radiation and who are part of an occupational radiation dose monitoring and protection program.
The commentary will include tools needed by an incident commander for conducting a tactical response to control the accrual of radiation dose that is as low as reasonably achievable. The implementation guidance tools will be based on the Incident Command System and assist the incident commander in making decisions with limited dosimetry resources to control and assign a total dose to each responder. It will also provide the means to bridge the gap between trained and equipped emergency workers and the remainder community of responders.
Goal
Develop a commentary that will provide actionable guidance to response agencies at all levels of government on how to conduct emergency dosimetry during the earliest phase of a radiological emergency.
Support
Membership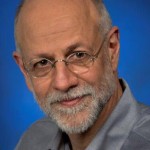 STEPHEN V. MUSOLINO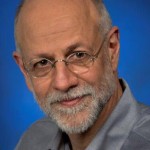 is a scientist in the Nonproliferation and National Security Department at the U. S. Department of Energy's (DOE) Brookhaven National Laboratory (BNL) in Upton, New York. With more than 30 y of experience in Health Physics, his current research interests are in nonproliferation, counterterrorism, and planning for response to the consequences of radiological and nuclear terrorism. Since 1981, he has been part of the DOE Radiological Assistance Program as a Team Captain/Team Scientist and has been involved in developing radiological emergency response plans and procedures, as well as participating in a wide range of radiological and nuclear exercises and field deployments. During the Fukushima crisis, he was deployed in Japan as an Assessment Scientist with the DOE response team that was measuring the environmental consequences of the radioactive material released from the damaged nuclear power plants. Working with the first responder community in the New York metropolitan area, Dr. Musolino was involved with the development of guidance for response to the aftermath of a radiological dispersal device, and served on the scientific committee that developed NCRP Report No. 165, Responding to a Radiological or Nuclear Terrorism Incident: A Guide for Decision Makers. Earlier in his career at BNL, he was a member of the Marshall Islands Radiological Safety Program and participated in numerous field missions to monitor the populations living on islands affected by nuclear testing.

Dr. Musolino is a Fellow of the Health Physics Society, Distinguished Alumnus of Buffalo State College, and a member of the editorial board of the journal Health Physics. He earned a BS in engineering technology from Buffalo State College, an MS in nuclear engineering from Polytechnic Institute of New York University, and a PhD in health physics from the Georgia Institute of Technology. He is certified by the American Board of Health Physics.

stephen v. musolino , Co-Chair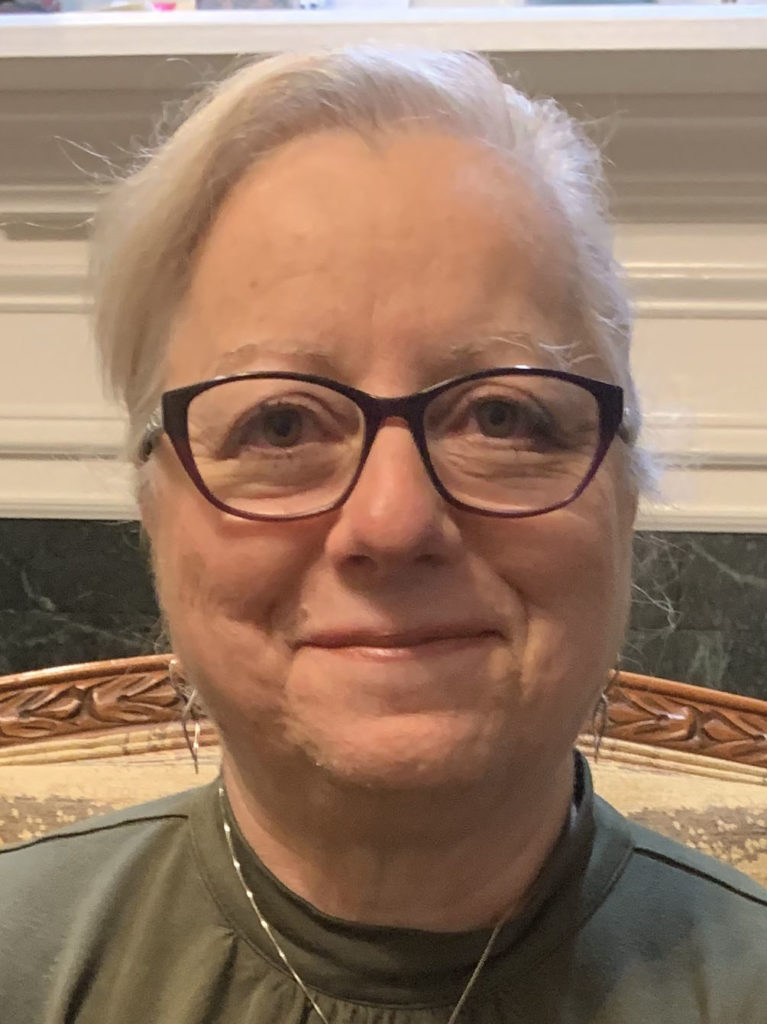 ADELA SALAME-ALFIE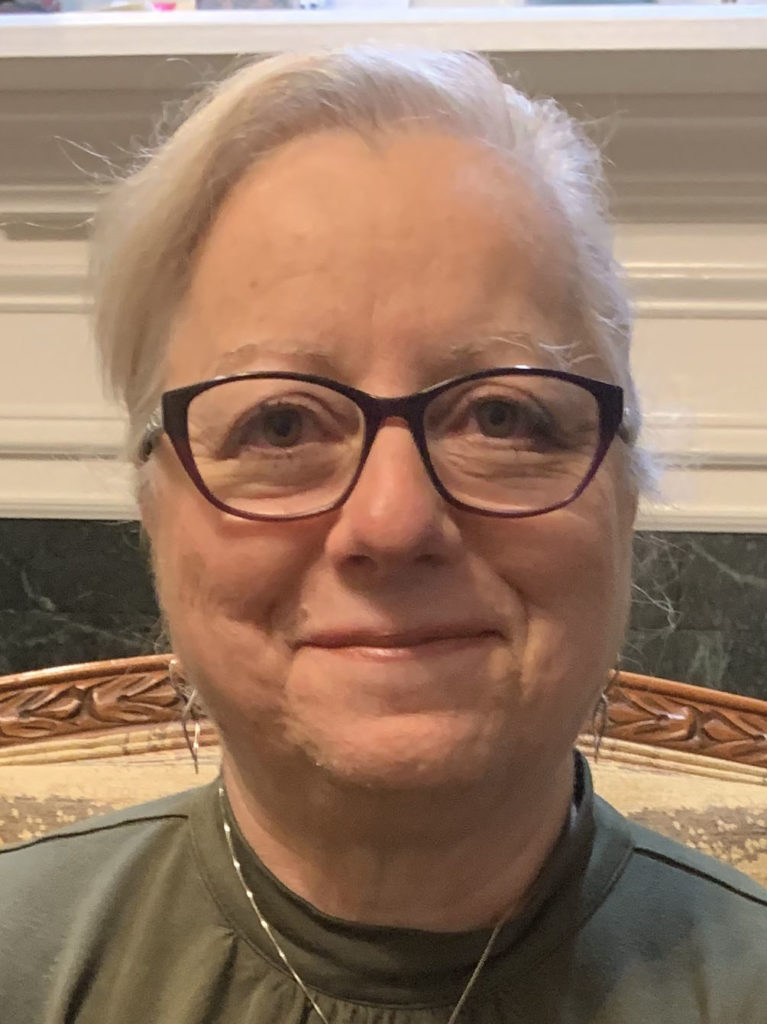 is a Senior Service Fellow in the Radiation Studies Branch in the National Center for Environmental Health, Centers for Disease Control and Prevention. Prior to this appointment, Dr. Salame-Alfie spent 22 y with the New York State Department of Health in various capacities including Director of the Division of Environmental Health Investigation, Director of Preparedness for the Center for Environmental Health, and Director of the Bureau of Environmental Radiation Protection.

Dr. Salame-Alfie is a member of NCRP and co-chairs the SC 3-1 charged with developing dosimetry guidance for radiation emergency workers. She is a Lifetime member of the Conference of Radiation Control Program Directors where she served as Chair and member of the Board of Directors, and chaired several committees. She is a Fellow member of the Health Physics Society.

Dr. Salame-Alfie has extensive experience in radiological emergency preparedness and has published and co-authored many publications on the subject, including the Handbook for Responding to a Radiological Dispersal Device – First Responder Guide.

Dr. Salame-Alfie obtained her Master's and Ph.D. in Nuclear Engineering from Rensselaer Polytechnic Institute in Troy, New York.

Adela Salame-Alfie , Co-Chair
Bobby R. Baker, Jr.
Retired, Dallas Fire Rescue, is a Senior Training Specialist with Counter Terrorism Operations Support (CTOS) with Mission Support Test Services, LLC, the contractor to the Nevada National Security Site and the U.S. Department of Energy based in Las Vegas, Nevada. Captain Baker serves as one of the primary course coordinators for CTOS and the Operations Response and Hazardous Materials Technician Response to Radiological and Nuclear emergencies.
Captain Baker recently joined CTOS after serving 20 y with Dallas Fire Rescue where he retired in September 2018 as the Weapons of Mass Destruction/Hazmat Coordinator of the Type 1 Dal-las Fire Rescue (DFR) Hazmat Team. Captain Baker was responsible for the daily regulatory compliance, training and response competencies for the Type 1 DFR Hazmat Team servicing the City of Dallas and the 16 county North Central Texas Council of Governments. Captain Baker is also the President and principal owner of Emerging Threat Solutions, LLC based in Dallas, Texas specializing in chemical, biological, radiological, nuclear, and explosive (CBRNE) all hazard prevention and mitigation matrixes for critical asset protection around the world.
Captain Baker holds numerous critical infrastructure protection certifications from the U.S. De-partment of Homeland Security specializing in adopting counter measures to prevent and deter large-scale CBRNE mass casualty events. Captain Baker is a graduate of the Federal Emergency Management Agency (FEMA) Radiological Operations Support Specialist Program operated by the FEMA-CBRNE division in Washington, DC.
Captain Baker is a frequent speaker and guest lecturer on all matters concerning CBRNE Conse-quence Management for local response agencies emphasizing the need for multiple agency uni-fied command and training amongst all first responders. He spoke at the European CBRNE con-ference in Rome, Italy in April 2018, highlighting the importance of early detection and site characterization in incidents and complex attacks utilizing CBRNE metrics.
Captain Baker currently serves on the Texas State Texas State Preventive Radiological and Nu-clear Detection Advisory Committee and has had numerous advisory roles pertaining to the new First 100 minutes guidance to the response of a radiological dispersal device. He is a certified Hazardous Materials Technician, and Incident Safety Officer certified through the National Fire Academy and the Texas Commission on Fire Protection. Captain Baker is a Pro-Board certified National Fire Protection Association 472 Incident Commander of Hazardous Materials Incidents. Captain Baker is a 2001 graduate of Dallas Baptist University with a BS in History and World Religion.
Bobby R. Baker, Jr.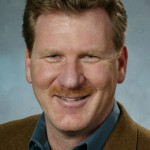 BROOKE R. BUDDEMEIER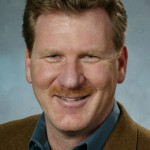 is an associate program leader in the Global Security Directorate of Lawrence Livermore National Laboratory (LLNL). He supports the Risk and Consequence Management Division in their efforts to evaluate the potential risk and consequence of radiological and nuclear terrorism. Mr. Buddemeier is a member of NCRP and served on the scientific committees which developed Commentary No. 19 - Key Elements of Preparing Emergency Responders for Nuclear and Radiological Terrorism (2005) and NCRP Report No. 165 – Responding to a Radiological or Nuclear Terrorism Incident: A Guide for Decision Makers (2010).
From 2003 through 2007, he was on assignment with the Department of Homeland Security's as the weapons of mass destruction emergency response and consequence management program manager for Science and Technology's emergency preparedness and response portfolio. He supported Federal Emergency Management Agency and the Homeland Security Operations Center as a radiological emergency response subject matter expert. He also facilitated the department's research, development, test and evaluation process to improve emergency response through better capabilities, protocols and standards. Prior to that, he was part of the LLNL Nuclear Counterterrorism Program and coordinated LLNL's involvement in the National Nuclear Security Administration's Radiological Assistance Program (RAP) for California, Nevada and Hawaii.
RAP is a national emergency response resource that assists federal, state and local authorities in the event of a radiological incident. As part of RAP's outreach efforts, Mr. Buddemeier has provided radiological responder training and instrumentation workshops to police, firefighters, and members of other agencies throughout the nation and abroad. He has also provided operational health physics support for various radiochemistry, plutonium handling, accelerator and dosimetry operations. He is Certified Health Physicist who received his Master's in Radiological Health Physics from San Jose State University and a BS in Nuclear Engineering from the University of California, Santa Barbara.
brooke r. buddemeier
John Donnelly
has 34 y of progressive responsibility in the fire service and emergency management with a graduate education in the Homeland Security Field; starting as a firefighter, then a paramedic, and continuing at all ranks up to and including Deputy Fire Chief, Special Operations in the Washington, D.C. Fire and Emergency Medical Services. Currently serve as Executive Director of the National Capitol Region, Securing the Cities Program, Member of the Interagency Board and Member of the International Association of Fire Chief's Terrorism and Homeland Security Committee.
John Donnelly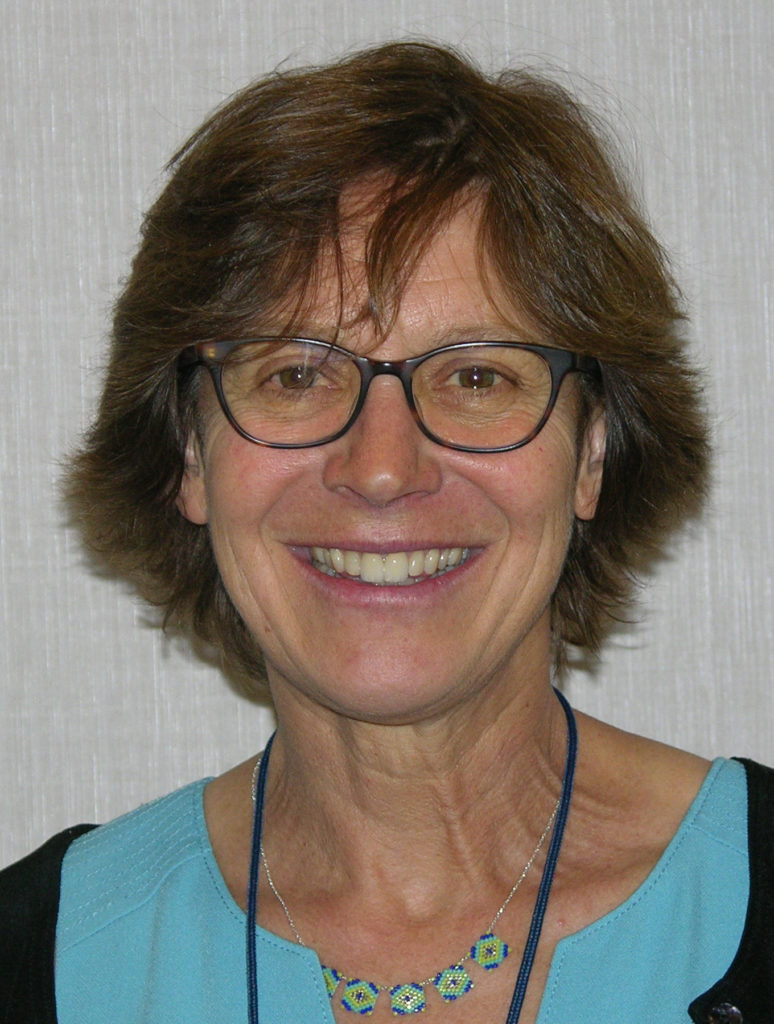 HELEN A. GROGAN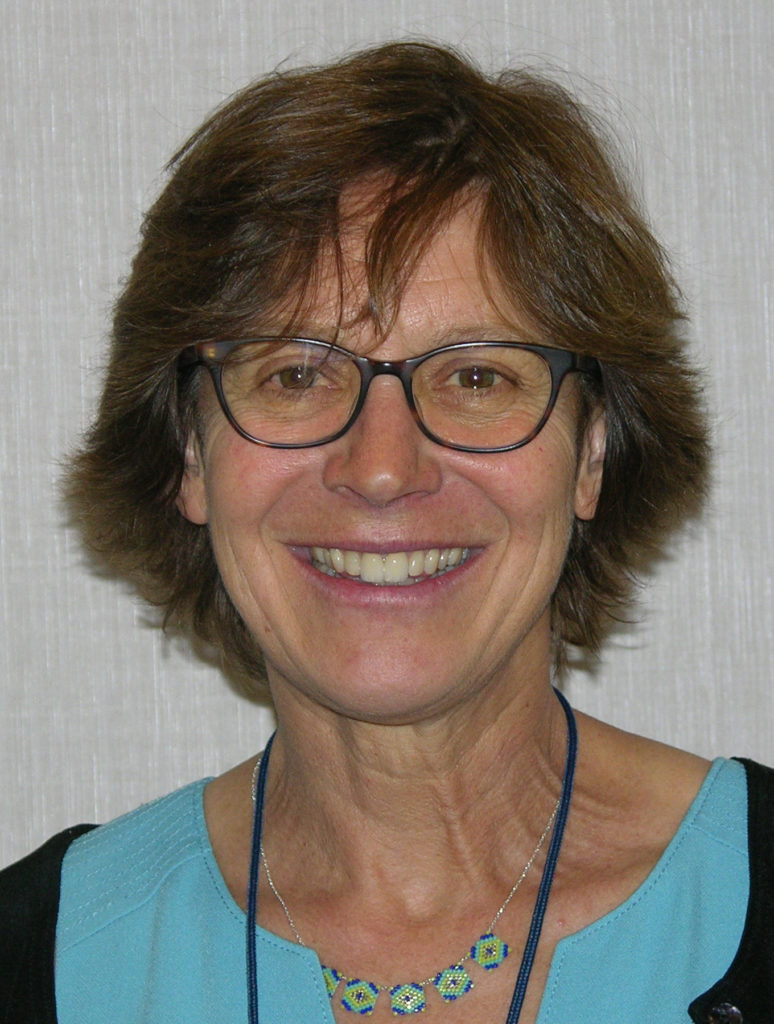 is President of Cascade Scientific, Inc., an environmental consulting firm. Dr. Grogan received her PhD from Imperial College of Science and Technology at the University of London in 1984 and has more than 25 y of experience in radioecology, environmental dose reconstruction, and the assessment of radioactive and nonradioactive hazardous wastes. She first worked at the Paul Scherrer Institute in Switzerland on the performance assessment of radioactive waste disposal for the Swiss National Cooperative for the Disposal of Radioactive Waste (Nagra). Dr. Grogan was actively involved in the early international cooperative efforts to test models designed to quantify the transfer and accumulation of radionuclides and other trace substances in the environment.
Validation of computer models developed to predict the fate and transport of radionuclides in the environment remains a key interest of hers. In 1989 Dr. Grogan returned to the United Kingdom as a senior consultant to Intera Information Technologies before moving to the United States a few years later, where she has worked closely with Risk Assessment Corporation managing the technical aspects of a wide variety of projects that tend to focus on public health risk from environmental exposure to chemicals and radionuclides. Dr. Grogan has served on committees for the National Academy of Sciences, the International Atomic Energy Agency, the U.S. Environment Protection Agency, and NCRP. She co-edited the text book Radiological Risk Assessment and Environmental Analysis published by Oxford University Press in July 2008, and authored the chapter on Model Validation.
helen a. grogan
William Haley
became the Director of Operations for Emergency Management Services International (EMSI) in 2015, following a successful career with government and industry. In this role, he manages a myriad of business aspects and serves as an incident management consultant, with a specialty in nuclear and radiological incidents.
Prior to joining EMSI, Mr. Haley spent almost a decade with Oak Ridge Associated Universities/Oak Ridge Institute for Science and Education as a Senior Operations Planner. In this capacity, he managed the preparedness and incident management projects for the U.S. Department of Energy/National Nuclear Security Administration's (DOE/NNSA) Office of Emergency Response, including training development and delivery, exercise support, policy and procedures development, and response issues. As the subject matter expert on all issues related to incident management, Mr. Haley coordinated ICS and incident management training, as well as providing key oversight of response curriculum and job aid development. Well versed in the Homeland Security Exercise and Evaluation Program (HSEEP), he designed realistic exercises that evaluated NIMS principles, such as command and management (ICS and MACS), to improve DOE/NNSA responses.
Prior to his work with DOE/NNSA, Mr. Haley worked at the Federal Emergency Management Agency National Incident Management System (NIMS) Integration Center during the initial roll of out NIMS. An integral part of the NIMS Integration Center, he assisted in the national implementation of NIMS, advising local, state, federal, tribal, private sector, and nongovernmental stakeholders on NIMS adoption and implementation.
A field operator at heart, Mr. Haley started his career in emergency management as a fire fighter and emergency medical technician in New York and Virginia. Since then, he has responded to incidents of every level around the world. Significant incidents include the Northeast Power Outage in 2003, Station Fire in 2009 (California), Deepwater Horizon oil spill in 2010 (Gulf Coast), and Fukushima Daiichi nuclear accident in 2012 (Japan). As part of the U.S. government response to the Fukushima Daiichi incident, Mr. Haley earned awards including the DOE Secretarial Honor Award and the U.S. Department of State, U.S. Agency for International Development Meritorious Award. Following his experience at the Deepwater Horizon and Fukushima Daiichi incidents, Mr. Haley authored a paper on the complexities of both incidents, compared to domestic nuclear or radiological incidents. He has also lectured on the topic to a wide range of audiences including the National Radiological Emergency Preparedness Conference and the Health Physics Society, as well as government senior leaders.
Mr. Haley holds a Masters of Public Policy from George Mason University and a Bachelors of Arts (dual majors of Public Policy and Economics) from Hamilton College. He is a certified NFPA Fire Instructor II, NIMS/ICS instructor, and a HSEEP instructor, with advanced training and experience in instructional design and training delivery. He also holds ICS qualifications as a Resources Unit Leader and Situation Unit Leader. Recognized as a subject matter expert on radiological incidents and complex incident management, he is a frequent presenter and contributor on incident management topics.
William Haley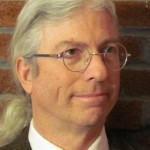 WILLIAM E. IRWIN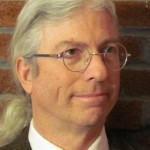 leads the Radiological and Toxicological Sciences Program at the Vermont Department of Health and is responsible for radiation protection in medicine and other applications, nuclear facility environmental surveillance, preventive radiological/nuclear detection and emergency preparedness. He is a member of NCRP Council Committee 1 which produced Report No. 180, Management of Exposure to Ionizing Radiation: Radiation Protection Guidance for the United States (2018); Program Area Committee 3, Scientific Committee (SC) 3-1 which wrote Report No. 179, Guidance for Emergency Response Dosimetry; and SC 3-1P2 which wrote Commentary No. 27, Implications of Recent Epidemiologic Studies for the Linear-Nonthreshold Model and Radiation Protection, for implementation of Report No. 179. He was on the 2017 NCRP Annual Meeting Program Committee and presented on the gaps filled in emergency response by the Radiological Operations Support Specialist (ROSS). He helped lead the NCRP Special Session on Radioactive Waste Management at the 2018 Health Physics Society (HPS) Mid-Year Meeting and serves on the 2019 NCRP Annual Meeting Program Committee. Dr. Irwin represents the Conference of Radiation Control Program Directors (CRCPD) on the ROSS Steering Committee leading efforts to train and certify hundreds of ROSS to bolster national radiological and nuclear preparedness. He is a ROSS instructor for Counter Terrorism Operations Support and reinforces his responder capabilities as a Chief Officer of the Vermont Hazardous Materials Response Team, and as a Chief Officer and Emergency Medical Technician for the Bakersfield Volunteer Fire Department. He is a Certified Health Physicist, long-time member of HPS and was previously on the American Board of Health Physics Part II Panel of Examiners. He serves the CRCPD in numerous committees, was on its Board of Directors and served as the Board Chair. Prior to government service, Dr. Irwin worked as Laser Safety Officer and Radiation Safety Officer at Harvard University and the Massachusetts Institute of Technology. He is a consultant on radiofrequency radiation (RFR), laser radiation, extremely low frequency electromagnetic fields, nuclear magnetic resonance fields, and ionizing radiations. He volunteers for Interpol in its international efforts to prevent and detect the smuggling of radiological and nuclear materials. Both his Doctor of Science and Master of Science were earned at the University of Massachusetts Lowell with his dissertation on the health effects of wireless telecommunications RFR exposure. Dr. Irwin started in nuclear power, first as a radiation protection technician on U.S. Navy submarines, guided missile cruisers, and aircraft carriers at Newport News Shipbuilding and Dry Dock Company and then as an instructor and supervisor in radiation protection, chemistry, and nuclear power plant systems and operations training at commercial facilities.
william e. irwin
David Pasquale
(retired) has 38 y of fire service experience, 26 of those years were spent as a Chief Officer involved in all aspects of emergency response including deployments to many large scale incidents such as hurricanes, interface fires, and homeland security prevent and response operations. Chief Pasquale commanded a National Incident Management System (NIMS) Type 1 Hazmat/Chemical, Biological, Radiological, Nuclear, and Explosives Team that provided regional response to the State of New Mexico. He organized New Mexico's first Type 1 Preventive Radiological/Nuclear Detection (PRND) Team and Regional PRND effort. The Chief served as an adjunct instructor for the New Mexico Fire Academy and the New Mexico Law Enforcement Academy, providing classes in command, hazmat, rescue and fire operations, to law enforcement, fire, emergency medical services, and military personnel. He was appointed to the New Mexico State Emergency Response Commission by Governor Richardson. He holds numerous certifications in fire/arson investigation, hazardous materials, special operations, and incident command. He now serves as Western Regional and Technical Standards Manager with Counter Terrorism Operations Support providing guidance as a subject matter expert on emergency response, NIMS, ICS, planning for large scale incidents (radiological dispersal devices and improvised nuclear devices) and weapons of mass destruction prevent and response operations.
David Pasquale
Richard Schlueck
is a Battalion Chief in the Fire Department City of New York (FDNY) Special Operations Command. With more than 25 y of experience in emergency response, his current assignment in the Hazardous Materials Battalion involves the supervision of the Hazardous Materials Branch of FDNY for citywide emergency response. In addition, he manages the radiological/nuclear preparedness projects and equipment purchases for FDNY. Battalion Chief Schlueck has been a first responder subject matter expert for radiological/nuclear emergency response and planning projects with numerous entities such as the International Atomic Energy Agency, the Domestic Nuclear Detection Office, and the National Institute of Standards and Technology. Prior to joining FDNY he was an electrical engineer for Grumman Aerospace Corporation in the Radomes and Radar Systems Design Section with an additional assignment to Special Projects Research and Development.
Richard Schlueck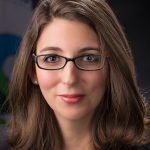 Jessica S. Wieder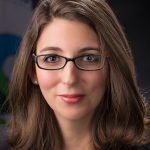 Jessica Wieder is an expert in radiation risk communication. As a member of NCRP's Program Area on Radiation Education, Risk Communication and Outreach, Ms. Wieder helped write NCRP Report No. 179, Guidance for Emergency Response Dosimetry, and plan the outreach for high profile publications such as NCRP Report No. 180 on Management of Exposure to Ionizing Radiation: Radiation Protection Guidance for the United States (2018), and Commentary No. 27 on the Implications of Recent Epidemiologic Studies for the Linear-Nonthreshold Model and Radiation Protection. Also working through NCRP, Ms. Wieder and Brooke Buddemeier became TED educators on how to survive nuclear fallout.
Ms. Wieder is the Director of the Center for Radiation Information and Outreach at the U.S. Environmental Protection Agency (EPA). She served at EPA's senior radiation public information officer during the 2011 Fukushima Daiichi nuclear accident, facilitated international panels on emergency response public communication, and was part of the contingency planning team for the 2011 launch of the Mars Science Laboratory. In 2013, she was awarded EPA's Exemplary Customer Service Award for her leadership in enabling all levels of government to provide quick, effective communications to the American people in response to large-scale radiological emergencies.
In 2010, Ms. Wieder was detailed to Federal Emergency Management Agency's Chemical, Biological, Radiological, Nuclear and Explosives Branch, where she created the intergovernmental Nuclear/Radiological Communications Working Group. With her guidance, this group developed the nuclear detonation messaging document Improvised Nuclear Device Response and Recovery: Communicating in the Immediate Aftermath.
Jessica S. Wieder
Craig M. Marianno
graduated from Oregon State University with a PhD in Radiation Health Physics in 2000. After working as a contractor for the U.S. National Nuclear Security Administration for 9 y he joined the Center for Nuclear Security Science and Policy Initiatives at Texas A&M University (TAMU). He is now the Deputy Director of the Center and an Assistant Professor in the TAMU Nuclear Engineering Department. He teaches classes in nuclear engineering, health physics, emergency response, and nuclear security. His research areas of interest include nuclear counter terrorism, nuclear instrumentation development, exercise development, radiological consequence management, and environmental health physics.

Craig M. Marianno , Consultant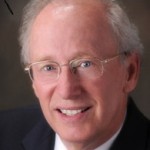 James M. Smith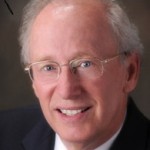 is a consulting physicist and an adjunct professor at Emory University's Rollins School of Public Health. He began his career as a research physicist at the former RCA Space Center in Princeton, New Jersey, and later became associate research professor at the University of Utah School of Medicine. He was founding chief of the Radiation Studies Branch at the U.S. Centers for Disease Control and Prevention (CDC), where he also held a Distinguished Scientist appointment. In 1994 he received the U.S. Public Health Service Superior Service Award for establishing CDC as major international focus for radiation studies.

Dr. Smith has consulted on nuclear threat countermeasures for the International Atomic Energy Agency in Vienna, the White House Office of Science and Technology Policy, and the G-7 Global Health Security Action Group. He traveled extensively advising public health officials and nongovernmental organizations in the aftermath of Chernobyl and Fukushima nuclear crises. Currently, he is staff consultant to NCRP's Scientific Committee on Emergency Responder Dosimetry. He received his MS in theoretical physics and PhD in experimental physics from West Virginia University and completed his post-doctoral research at Florida State University's Institute of Molecular Biophysics.

James M. Smith , Staff Consultant
Meetings