Background
After a large-scale radiation emergency (e.g., detonation of a nuclear bomb) a large population will be displaced, and they will be contaminated with radioactive materials. Public shelters need to house the evacuees and Community Reception Centers (CRCs) will be set up to screen the population for radioactive contamination, help with decontamination and provide referral services. Other workers and volunteers will be involved in transporting victims, providing logistics, and pursuing other emergency support activities. Lack or delay in provision of these services will undoubtedly lead to significant increase in morbidity and mortality of the affected population.
The availability of personal protective equipment (PPE) guidance for each type of emergency worker varies widely. For first responders, there is an extensive history of authoritative guidance. For first receivers, thorough guidance is available, the issues are generally those of training and understanding applications of existing guidance. However, in the category of ancillary emergency workers, there is far less applicable literature on PPE and respiratory protection.
The large number of public health workers and volunteers staffing these public facilities and providing emergency services are NOT traditional radiation workers and they are NOT part of a respiratory protection or routine occupational bioassay monitoring program. The NCRP Report No. 179 and its companion Commentary No. 28, addressed the radiation dosimetry needs of this group of workers. There is a similar need to address their needs for respiratory protection.
The standard respiratory protection standards and guidelines, suitable for occupational exposure scenarios, are simply incapable of meeting the needs of the large number of non-traditional workers and volunteers who will be called upon to interact with and provide services to potentially contaminated people. There is currently no provision for "crisis standards of care" when it comes to protecting ancillary workers and volunteers. Lack of guidance and potential confusion about acceptable approaches to provide for health and safety of these individuals can impede emergency response operations at community reception centers, public shelters, and other facilities where potentially contaminated people may need to receive services. Our national response to the COVID-19 pandemic has underscored the fact that such guidelines are best established before disaster strikes so public health and emergency planners can be prepared to protect their staffs in the best manner possible under such conditions.
The National Academy of Sciences, Engineering, and Medicine (NASEM) held a workshop in August 2020 to address issues in the conformity assessment of respiratory protective devices and non-occupational use of respirators, outside of workplace respiratory protection programs. As a follow on to this workshop, the National Institute of Occupational Safety and Health (NIOSH) and the State Department have jointly sponsored a study from NASEM on "Respiratory Protection for the Public and Workers without Respiratory Protection Programs at their Workplaces." This NASEM study is timely. However, while the study will address regulatory approaches to meeting respiratory protection needs of non-traditional workers responding to severe air pollution, wildfires, pandemics such as COVID-19, and other disasters and public health emergencies, the scope of the study does not include radiation emergency workers.
The Committee will also explore options for concurrent development of an American National Standards Institute (ANSI) technical report or ANSI standard, or a National Institute of Standards (NIST) technical guide to address instrument-specific procedures that may be outside the scope of and/or too detailed for NCRP guidance.
Scope
The proposed NCRP Statement is limited to respiratory protection issues related only to the ancillary emergency workers responding to a nuclear or radiological emergency. First responders (firefighters and law enforcement) as well as first receivers (EMTs and clinical staff at hospitals) are outside the scope of this statement. Furthermore, this statement addresses situations where the presence of radioactivity is the sole hazard. Although respiratory protection is the primary focus of this proposed statement, other PPE considerations will be addressed briefly for completeness. To the extent possible, existing guidance from OSHA Best Practices Guidance, EPA Protective Action Guidance, and the Health and Safety Planning Guide for IND will be used in development of this statement.
Goal
To prepare an NCRP statement to address respiratory protection for a category of ancillary emergency workers who would be involved in responding to a nuclear or radiological emergency who are neither first responders nor first receivers and are not already part of a respiratory protection program. These ancillary emergency workers include staff and volunteers at public shelters and community reception centers as well as other workers (e.g., bus drivers) whose normal job functions do not involve radiation or radioactivity.
Support
Centers for Disease Control and Prevention
Membership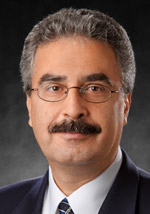 ARMIN ANSARI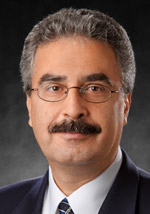 is the Radiological Assessment Team Lead at the Centers for Disease Control and Prevention (CDC) serving as subject matter expert in CDC's radiation emergency preparedness and response activities. He received his BS and PhD degrees in radiation biophysics from the University of Kansas, starting his career as a radiation biologist, and did his postdoctoral research in radiation-induced mutagenesis at Oak Ridge and Los Alamos National Laboratories. He was a senior scientist with the radiological consulting firm of Auxier & Associates before joining CDC in 2002. He has led the development of key national guidance documents including guides for population monitoring and operation of public shelters after radiation emergencies and a number of training products for public health professionals. He is a past president of the Health Physics Society, adjunct associate professor of nuclear and radiological engineering at Georgia Institute of Technology, member of Georgia East Metro Medical Reserve Corps and Gwinnett County Community Emergency Response Team, and provides consultancy to the International Atomic Energy Agency. Since 2014, he has served as member of the U.S. delegation to the United Nations Scientific Committee on the Effects of Atomic Radiation. He is the author of Radiation Threats and Your Safety: A Guide to Preparation and Response for Professionals and Community, a book specifically directed at audiences without radiation protection expertise.

armin ansari , Co-Chair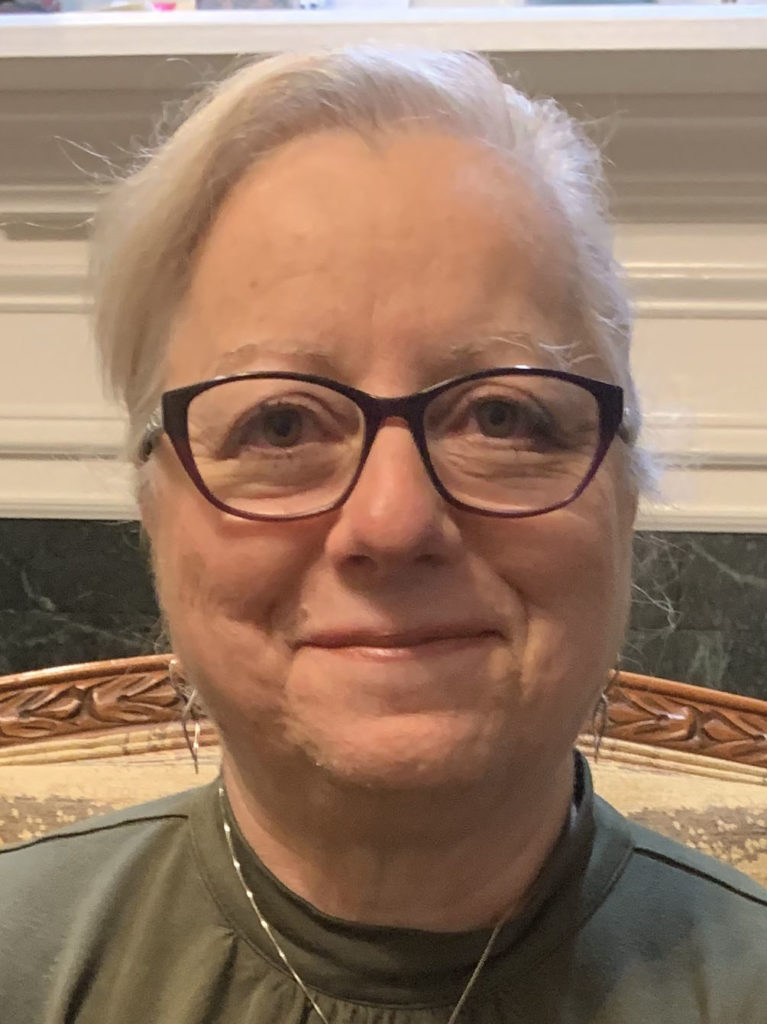 ADELA SALAME-ALFIE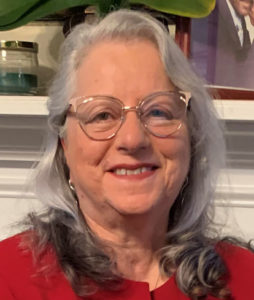 is a Senior Health Physicist in the Radiation Studies Section in the Centers for Disease Control and Prevention. Prior to this appointment, Dr. Salame-Alfie spent 22 y with the New York State Department of Health in various capacities including Director of the Division of Environmental Health Investigation, Director of Preparedness for the Center for Environmental Health, and Director of the Bureau of Environmental Radiation Protection.

Dr. Salame-Alfie is a member of NCRP, and co-chaired Scientific Committees (SC) 3-1 and 3-2 that prepared NCRP Report No. 179 and Commentary No. 28 addressing dosimetry guidance for radiation emergency workers; and SC 3-3 that prepared Statement No. 15 on respiratory protection guidance for workers and volunteers. She is a Lifetime member of the Conference of Radiation Control Program Directors where she served as Chair and member of the Board of Directors and chaired several committees and received the 2014 Gerald S. Parker Award. She is a Fellow member of the Health Physics Society and currently serves on the Board of Directors. She has extensive experience in many areas of radiation protection including radiological emergency preparedness and response, environmental radiation and radon and has published and co-authored many publications.

Dr. Salame-Alfie obtained her MS and PhD in Nuclear Engineering from Rensselaer Polytechnic Institute in Troy, New York.

Adela Salame-Alfie , Co-Chair

Jeff Chapman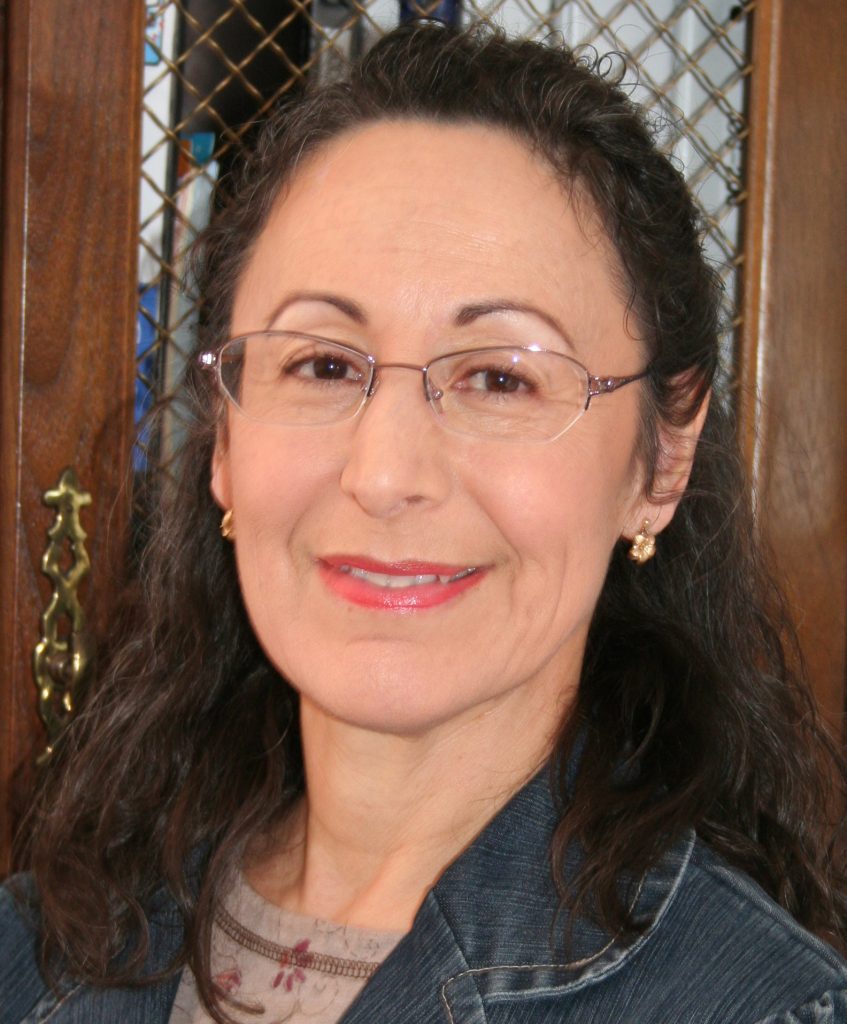 K. Frieda Fisher-Tyler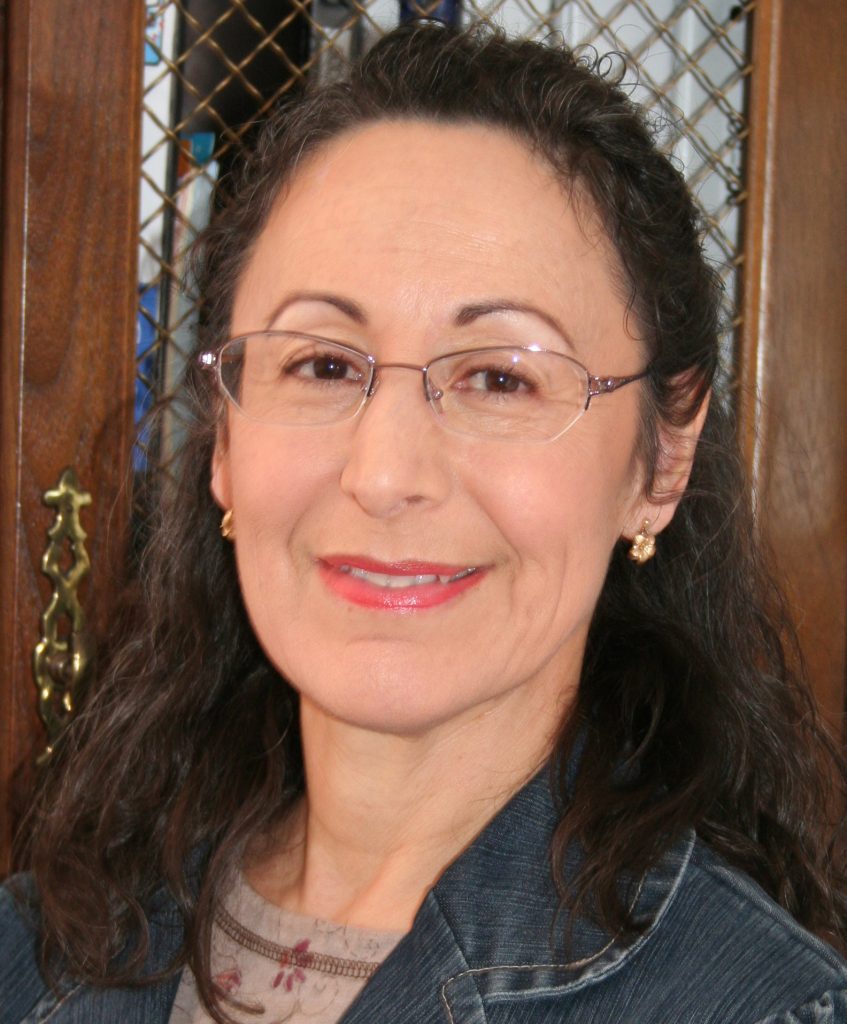 directs the Office of Radiation Control in the Delaware Division of Public Health, which regulates the use of ionizing radiation sources in the State of Delaware. She is certified in comprehensive practice by the American Board of Industrial Hygiene, and worked as an Industrial Hygienist, Radiation Safety Officer, and Environmental Health and Safety Director in the chemical and pharmaceutical industries prior to transitioning to state service in 2002. She serves as the governor-appointed U.S. Nuclear Regulatory Commission State Liaison Officer and Alternate Commissioner for the Appalachian States Commission for Low Level Radioactive Waste for Delaware. She leads the Technical Assessment Team for the Delaware Radiological Emergency Preparedness Program managed by Delaware Emergency Management Agency, and acts as Administrative Agent to the governor-appointed Delaware Authority on Radiation Protection. She served on the Board of Directors of the Conference of Radiation Control Program Directors (CRCPD) from 2010 to 2013, chairing the Homeland Security/Emergency Response Council for the Board, and represents the CRCPD on the Governmental Coordinating Council - Nuclear Sector managed by the U.S. Department of Homeland Security, Critical Infrastructure Protection. She served on the Board of Directors of the American Board of Industrial Hygiene from 2000 to 2003, serving a term as Board Vice Chair. She received her MHS degree from the Environmental Engineering Department, Bloomberg School of Public Health, Johns Hopkins University, and her BS degree from the Institute of Environmental Health, Colorado State University. She resides in Magnolia, Delaware.
K. Frieda Fisher-Tyler

Ken Yale
Sean M. Crawford
is the Director of the Chemical, Biological, Nuclear, Radiological (CBRN) Office at the Federal Emergency Management Agency (FEMA). His office is charged with the responsibility of preparing the nation to respond to a CBRN incident or threat through policy, planning, operations, tools and standards, training and exercises, and outreach efforts.

In 2012, Mr. Crawford launched the RadResponder Program as the result of lessons learned from Fukushima. RadResponder was later incorporated into the Nuclear/Radiological Incident Annex to the National Response Framework and has become the national standard for radiation data collection. The Program naturally evolved to incorporate chemical hazards, ChemResponder, and is currently assessing the requirements for a BioResponder service. The "CBRN Responder" Network will allow federal, state, and local first responders and emergency managers to collect and share data using a single common operating picture.

Prior to joining FEMA in 2008, Mr. Crawford worked for Oak Ridge Institute for Science and Education and both of U.S. Department of Energy/National Nuclear Security Administration's (DOE/NNSA) Remote Sensing Laboratory locations. A graduate of the University of Nevada Las Vegas with a degree in Environmental Science, Mr. Crawford served a combined total of 11 y at DOE/NNSA as a physical scientist, project manager, and technology integrator. In 2010, Mr. Crawford co-authored the U.S. Department of Homeland Security's Strategy for Responding to and Recovering from a Nuclear Detonation, and the National Security Council's Planning Guidance for a Response to a Nuclear Detonation.

Sean M. Crawford , Technical Advisor
Luis Garcia
is the Chemical, Biological, Radiological, and Nuclear (CBRN) Support Branch Chief for the CBRN Program Office within the Response Directorate of the Federal Emergency Management Agency (FEMA) and has been with FEMA for more than10 y. He's also an Emergency Management professional with more than 30 y experience in Preparedness, Response and Recovery Programs.

Dr. Garcia is currently responsible for developing and maintaining special programs focused on CBRN hazards. This includes the development of the City Planner Resource suite of tools. Dr. Garcia facilitates Interagency Core Planning Team meetings for the Nuclear Radiological Incident Taskforce, guiding the taskforce through planning and exercises, clearly defining roles, responsibilities and authorities of the member agencies. He also ensures coordination with FEMA and the various government/private sector entities within the CBRN areas of expertise, such as the Chemical Sector Coordinating Council, Nuclear Reactors, Materials, and Waste Sector. In the past, Dr. Garcia has been asked to provide technical expertise, in collaboration with the U.S. Departments of State, Health and Human Services, Energy, Environmental Protection Agency, Defense, and others on CBRN related topics.

Dr. Garcia has served as the Lead Planner for the Nuclear/Radiological Incident Annex as well as the Biological Incident Annex and also led the effort in developing the National Planning System and currently is leading the update to the Planning Guidance for Response to a Nuclear Detonation. Prior to joining FEMA, Dr. Garcia spent more than 20 y with the American Red Cross, serving in various capacities including serving as the Executive Director for the American Red Cross Rappahannock Area Chapter in Fredericksburg, Virginia. He also managed the American Red Cross Headquarters Plans and Performance Division, with the responsibility of providing planning, evaluation and exercise guidance to more than 900 Red Cross Offices in the United States and its territories.

Luis Garcia , Technical Advisor

Jeffrey Lodwick, Technical Advisor

Ryan Schwartz, Technical Advisor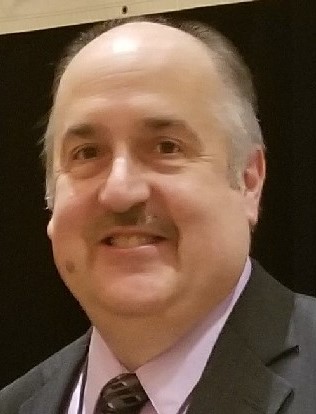 Jonathan Szalajda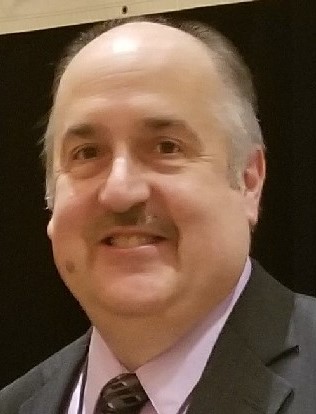 became the Deputy Director for the National Personal Protective Technology Laboratory (NPPTL) division of The National Institute for Occupational Safety and Health (NIOSH) in September 2015. Since joining NPPTL in 2001, Jon has held various leadership roles in the organization. Some of his duties included being responsible for developing and promulgating new approval Personal Protective Equipment (PPE) related standards and regulations, including NIOSH's Chemical, Biological, Radiological, and Nuclear (CBRN) respirator standards. Prior to coming to NIOSH, Jon was a proposal manager for Bombardier Transportation and was the systems manager for the M40 Mask program with the Department of the Army. He holds a BS degree in Chemical Engineering from Penn State and MS degrees in engineering from the George Washington University and the University of Pittsburgh. He has worked in the fields of respiratory protection and PPE for over 35 y. Jon is currently a member of the National Fire Protection Association Respiratory Protection Technical Committees, the Vice-Chairman of the American Society for Testing Material-American National Standards Institute F23.65 committee on Respiratory Protection, and a past president of the American Industrial Hygiene Association Respiratory Protection Committee.

Jonathan Szalajda , Technical Advisor
Trae Windham
manages the Texas Department of State Health Services Consumer Protection Division of Radiation Surveillance Section over Mammography Quality Standards Act and State Mammography inspections and serves as one of three managers for the X-ray Inspections Branch. He participates on the State of Texas Radiological Emergency Preparedness Team where he currently acts as a city and county liaison. He has also served in various capacities assisting other states in their radiological emergency preparedness drills. Mr. Windham is the current acting chairperson on the Council of Radiation Control Program Directors' (CRCPD) HS/ER-14 Task Force for Guided Development for Radiological Respiratory Protection for Ancillary Emergency Workers and a member of the CRCPD's H-38 Committee on Radiation Medical Events. Before working with the State of Texas Radiation Control Program, Mr. Windham oversaw radiation operations and protection for multiple ancillary surgery centers.

Trae Windham , Technical Advisor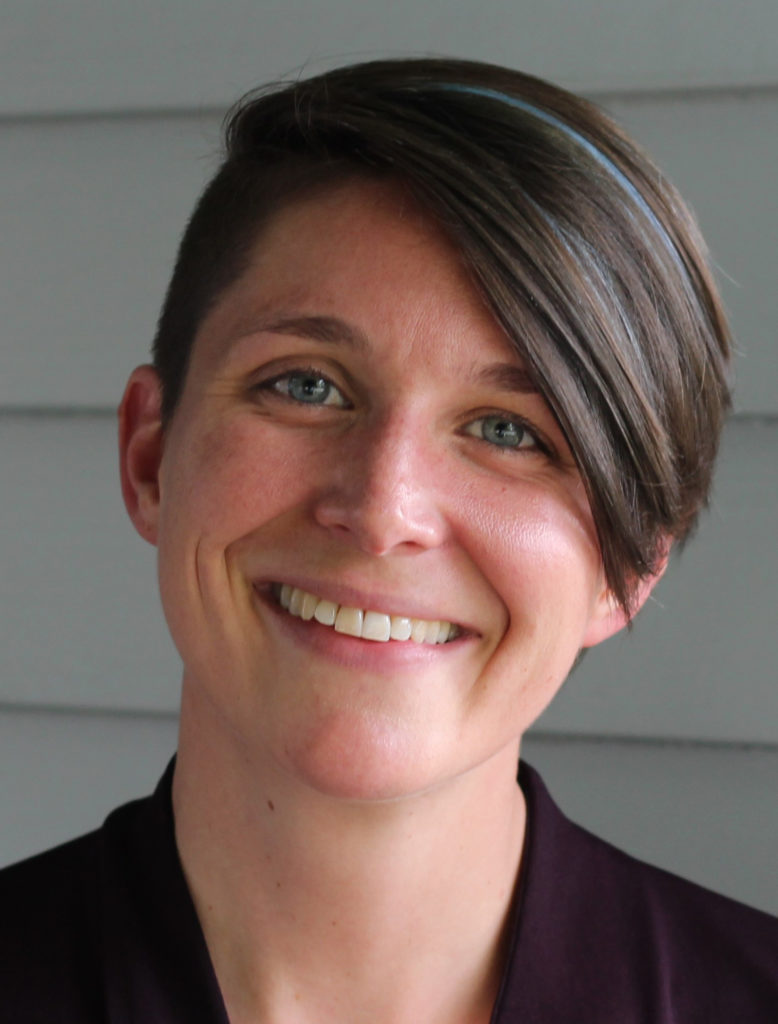 Emily A. Caffrey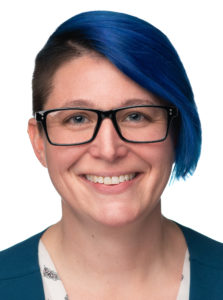 is the Program Director and an Assistant Professor for the University of Alabama at Birmingham's Masters in Health Physics program. She also serves as a scientific consultant to Risk Assessment Corporation. In addition to her consulting and academic roles, she is the Editor in Chief of the Health Physics Society's (HPS) "Ask The Experts," the society's most successful public information and outreach endeavor. Dr. Caffrey also serves on the HPS Program Committee, which develops and manages the technical program of the society's meetings. She has a BS in Nuclear Engineering and a PhD in Radiation Health Physics and Statistics from Oregon State University (OSU). She is also a Certified Health Physicist. Her areas of expertise include dosimetry, statistics, data management and interpretation, and public communication. She is a recipient of the HPS Elda E. Anderson Award for outstanding early career health physicists. In 2019 she was selected as one of 10 recipients of Oregon State's Council of Outstanding Early Career Engineers. This award is reserved for Oregon State Alumni who have distinguished themselves through professional practice, service to OSU, the profession, or society at large.

Emily A. Caffrey , Staff Consultant