Description
Considerable efforts have been made in recent years to refine principles of quality and safety in radiation therapy, and a number of reports on safety in radiation therapy have been published in the last 10 y. However, the guidance provided is generally piecemeal and lacks overall coherence. Hence, the Committee will develop a statement that will provide guidance concerning the methodologies for error prevention, including prospective and retrospective techniques. The intent is to provide an integrated set of quality and safety recommendations on both internal and external assessment of a radiation therapy department in terms of quality and safety. The document will be of value to radiotherapy departments as a source of internal practice improvement initiatives, to facilities for the assessment of accreditation readiness, and to external reviewers for accreditation purposes.
Goal
To enumerate the necessary program components for error prevention in radiation therapy and to delineate objective characteristics of a safety-focused radiotherapy department.
Scheduled Activities
Next meeting January 2020
Membership
STEVEN G. SUTLIEF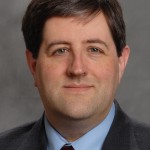 is currently a medical physicist with the Banner MD Anderson Cancer Center in Phoenix, Arizona and an adjunct professor at San Diego State University. He received his PhD in experimental particle physics from the University of Washington and subsequently completed a post-doctoral fellowship in radiation therapy medical physics at the University of Washington with research in intensity modulated radiation therapy. He has been chief medical physicist at the Veterans Affairs (VA) Puget Sound Health Care System in Seattle and an affiliate faculty member in the University of Washington School of Medicine, a professor at the University of California San Diego and a medical physicist with Landauer Medical Physics. Dr. Sutlief worked to advance radiation therapy within the VA, including agency-wide radiotherapy equipment modernization, radiotherapy device interconnectivity, consultation for the VA National Health Physics Program, participation in several investigations, and development of qualification standards for therapeutic medical physicists. He has coauthored more than 50 articles and book chapters related to therapeutic medical physics. Dr. Sutlief developed and taught the physics curriculum for the Bellevue College Medical Dosimetry program. He has served as a consultant to the International Atomic Energy Agency and as a member of the Radiation Oncology planning group for the Integrating the Healthcare Enterprise. Dr. Sutlief was a Co-organizer for the AAPM Summer School on Quality and Safety in Radiation Therapy and was a faculty member for the Veterans Health Administration Biennial Conference on Radiation Oncology. He actively participates in the American Association of Physicists in Medicine, where he has served on many committees and on several task group reports. He is currently an NCRP Council member.

steven g. sutlief , Co-Chair

Michael T. Milano

is a board certified radiation oncologist who practices at the University of Rochester Medical Center. He attended the University of Rochester for medical school and graduate school, and holds a PhD in biophysics. His residency training was at the University of Chicago. He is currently a Professor, Director of the Residency Program in Radiation Oncology and Director of the Stereotactic Radiotherapy Program. He has clinical expertise in the radiotherapy of thoracic malignancies as well as benign and malignant tumors of the central nervous system. Dr. Milano's clinical research has been devoted to investigating the clinical outcomes of patients treated with newer technologies, as well as the treatment of patients with oligometastatic disease. Additional research interests include cancer survivorship, with a focus on second malignancies and late effects of cancer therapy. He has served on committees for the American Society of Radiation Oncology and American Association of Physicists in Medicine.

Michael T. Milano , Co-Chair
EDWIN M. LEIDHOLDT, JR.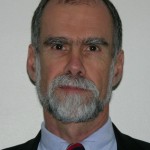 is currently the Director of the National Health Physics Program, Veterans Health Administration (VHA), U.S. Department of Veterans Affairs (VA). His areas of interest include technical quality assurance and radiation dose management in medical imaging. He is a diplomate of the American Board of Radiology in Medical Nuclear Physics and Diagnostic Radiological Physics and is a Fellow of the American College of Radiology. He received a PhD in Nuclear Engineering, a Master of Applied Mathematics, a Master of Engineering in Nuclear Engineering, and a BS in Nuclear Engineering, all from the University of Virginia. He has served as a Radiation Safety Officer at two VA medical centers, as technical director of nuclear medicine at one, as the Radiation Safety Program Manager for the former VHA Western Region, and as Program Manager for the VHA National Health Physics Program. He is a Clinical Associate Professor of Radiology at the University of California, Davis. He is a co-author of several scientific papers and abstracts, one textbook chapter, and one textbook, in its third edition. He has been a Council member since 2006. He served on the scientific committee that wrote NCRP Report No. 165, Responding to a Radiological or Nuclear Terrorism Incident: A Guide for Decision Makers, and on the committee that prepared NCRP Statement No. 11. Dr. Leidholdt served as a surface line officer in the U.S. Navy from 1971 until 1975.
edwin m. leidholdt, jr.
Lukasz Mazur
Jean Moran
is Vice Chair and Division Director for Radiotherapy Physics in the Department of Medical Physics at Memorial Sloan Kettering Cancer Center. She previously held leadership roles at the University of Michigan in the Department of Radiation Oncology. Until mid-2021, she was Co-Director of the Michigan Radiation Oncology Quality Consortium, a registry which focuses on improving patient care in the state of Michigan. Her research areas include quality and safety, automation for clinical process improvement, advances for breast cancer treatments, dosimetry, and gender equity in medical physics.
Dr. Moran has a long history of service in the American Association of Physicists in Medicine (AAPM) and the American Society for Radiation Therapy (ASTRO). She served as Chair of the AAPM Therapy Physics Committee and Chair of the Work Group on the Radiation Oncology – Incident Learning System (RO-ILS). She is a co-author of numerous guidance documents from the AAPM and ASTRO. She trains medical and physics residents in quality and safety at the department level and nationally through coordination of educational sessions at the AAPM and ASTRO. Dr. Moran is an active mentor and sponsor of trainees, junior, and mid-career faculty.
Jean Moran
WAYNE D. NEWHAUSER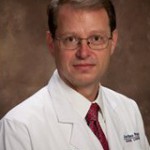 is the Director of the Medical and Health Physics Program at Louisiana State University in Baton Rouge, holder of the Dr. Charles M. Smith Chair in Medical Physics, and Chief of Physics at the Mary Bird Perkins Cancer Center. He is a board certified and licensed medical physicist with specialization in advanced-technology radiotherapies. Dr. Newhauser is an expert in proton radiation therapy, dose reconstructions, and risk estimation and reduction. His current research projects seek to improve long-term outcomes of survivors of childhood and adult cancers. He and his multidisciplinary team of collaborators are known for their early use of Monte-Carlo methods and high-performance computing in proton therapy, including neutron shielding, treatment planning, and estimation of stray radiation exposures. He received the Innovation Excellence Award in 2012 in recognition of his laboratory's research involving in-silico clinical trials to compare advanced-technology radiotherapies.
Dr. Newhauser has published more than 85 peer-reviewed journal articles, leads federal research grants, and mentors graduate students and post-doctoral fellows. He has served in leadership roles in the American Association of Physicists in Medicine, the American Nuclear Society, and the Health Physics Society. He serves on the International Advisory Board of the journal Physics In Medicine and Biology and is a corresponding member of EURODOS. After receiving a BS in nuclear engineering and MS and PhD degrees medical physics from the University of Wisconsin, he worked at the German National Standards Laboratory, Harvard Medical School and Massachusetts General Hospital, and The University of Texas MD Anderson Cancer Center.
wayne d. newhauser
Bruce Thomadsen
began his practice of medical physics in 1970. After a residency at Henry Ford Hospital, working at Hurley Hospital in Flint and stint as the Chief Medical Physicist at St. Barnabas Medical Center in Livingston, New Jersey, he settled into the University of Wisconsin, where he remained for 42 y. His practice has spanned small community hospitals to a large university, in the fields of physics for radiotherapy, nuclear medicine, radiology, and health physics.
Mr. Thomadsen has served the radiological community through participation in many committees for various societies. He has chaired the Advisory Committee on Medical Uses of Isotopes for the U.S. Nuclear Regulatory Commission and is the President of the American Association of Physicists in Medicine.
Bruce Thomadsen
SHIAO Y. WOO
is Professor and Chairman, Department of Radiation Oncology, Kosair Children's Hospital/Norton Healthcare Chair in Pediatric Oncology, School of Medicine, University of Louisville, Louisville, Kentucky. After 2 y of matriculation (college equivalent under the British system), Shiao was admitted to medical school (University of Malaya) for a 5 y program and skipped a year of pre-med. At the tender age of 23, Shiao graduated from medical school after completing a year of rotatory internship and 2 y of internal medicine. Dr. Woo then traveled to the United Kingdom in 1975 to take the internal medicine board and passed. He continued training and rotations at several pediatric hospitals and gained an interest in Pediatric Oncology after meeting Dr. Lucius Sinks at Georgetown University Medical Center in Washington, D.C. in 1978. Dr. Woo did a Fellowship under Dr. Sinks, his first mentor, at the Lombardi Cancer Center at Georgetown. Once he passed the American Board of Pediatrics and the sub-board of Pediatric Hematology/Oncology he became an Assistant Professor at Georgetown in 1980. In 1981 he went with Dr. Sinks to be an Assistant Professor of Pediatrics at the Tufts New England Medical Center in Boston.
By 1985, Dr. Woo had decided to be re-trained in radiation oncology and went to a residency program for the third time at Stanford University Medical Center. There he met his second mentor, Dr. Sarah Donaldson with whom he became lifelong friends. In 1988 he passed the American Board of Radiology (Radiation Oncology) and moved to Houston to become an Assistant Professor in Radiation Oncology at the MD Anderson Cancer Center. After only a year, Dr. Woo was elected by the residents to be the Residency Training Program Director and won a residency teaching award in 1990. In 1991, Dr. Woo lifted the Residency Program at Baylor College of Medicine out of probation, became one of the earliest investigators in the country in the field of IMRT and became recognized as an expert in treating childhood cancers as well as brain tumors. In 1996, he was promoted to Professor with Tenure at the Baylor College of Medicine; in 2001 he was named an Associate Chairman in the Department of Radiology; in 2004, he was recruited by Dr. James Cox back to MD Anderson to be the Professor and Section Chief of Pediatric/CNS Radiation Oncology and the medical Director of the Proton Therapy Center. In 2010, he was recruited to be the Chairman and Professor of the Department of Radiation Oncology at the University of Louisville, School of Medicine in Louisville, Kentucky.
Dr. Woo is an internationally recognized authority on the treatment of brain, spinal cord, and pediatric cancers. He is superbly trained, has obtained extensive clinical and research experience at the world-class MD Anderson Cancer Center of Houston, is widely published and serves on the Board of Directors of the Pediatric Radiation Oncology Society.
He is board certified in pediatrics, pediatric hematology-oncology, and radiation oncology. Dr. Woo's areas of clinical and research interest are tumors of the blood, bone, nervous system, and soft tissue in children and adults. He has published more than 140 articles in peer-reviewed journals and authored more than 20 book chapters.
shiao y. woo