Director of Science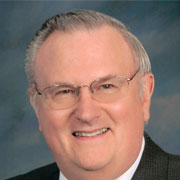 John D. Boice, Jr.
Telephone: (301) 657-2652
Email: [email protected]
JOHN D. BOICE, JR.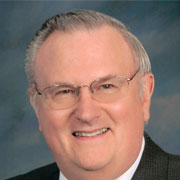 is currently Professor of Medicine at Vanderbilt University School of Medicine, Nashville, Tennessee. He was President of NCRP, Bethesda, Maryland from 2012 to 2018. Dr. Boice is an international authority on radiation effects and served on the Main Commission of the International Commission on Radiological Protection for 20 y and as a U.S. advisor to the United Nations Scientific Committee on the Effects of Atomic Radiation for 25 y. During 27 y of service in the U.S. Public Health Service, Dr. Boice developed and became the first chief of the Radiation Epidemiology Branch at the National Cancer Institute.
Dr. Boice has established programs of research in all major areas of radiation epidemiology, with major projects dealing with populations exposed to medical, occupational, military and environmental radiation. These research efforts have aimed at clarifying cancer and other health risks associated with exposure to ionizing radiation, especially at low-dose levels. Dr. Boice's seminal discoveries and over 500 publications have been used to formulate public-health measures to reduce population exposure to radiation and prevent radiation-associated diseases.
He has delivered the Lauriston S. Taylor Lecture at the NCRP and the Fessinger-Springer Lecture at the University of Texas at El Paso. In 2008, Dr. Boice received the Harvard School of Public Health Alumni Award of Merit. He has also received the E.O. Lawrence Award from the Department of Energy — an honor bestowed on Richard Feynman and Murray Gell-Mann among others — and the Gorgas Medal from the Association of Military Surgeons of the United States. In 1999 he received the outstanding alumnus award from the University of Texas at El Paso (formerly Texas Western College). Dr. Boice directs the Million U.S. Radiation Workers and Veterans Study to examine the lifetime risk of cancer following relatively low-dose exposures received gradually over time.
john d. boice, jr.
– BIO
Advisors

Lawrence T. Dauer, Advisor to the President
Telephone: (301) 657-2652
Email: [email protected]
LAWRENCE T. DAUER

is Associate Attending Physicist, and Associate Clinical Member in the Departments of Medical Physics and Radiology at Memorial Sloan-Kettering Cancer Center (MSKCC) in New York City. He earned an MS in Health Physics and a PhD in Adult Education. He is certified in comprehensive health physics by the American Board of Health Physics and is past chair of the Radiation Safety Committee of the American Association of Physicists in Medicine (AAPM), past President of the Greater New York Chapter of the Health Physics Society (HPS), Executive Council Member of the Medical Physics Section of the HPS, a Member of the Joint Safety Committee of the Society for Interventional Radiology and the American College of Radiology, past council member of the Radiological and Medical Physics chapter of the AAPM, and a member of editorial and review boards of several scientific journals. He serves as the Chair of the MSKCC Emergency Management Committee, a member of the Radiation Injury Treatment Network. In 2005, he received the Elda E. Anderson Award from HPS. He is a Council member and serves on he Board of Directors of the NCRP. He also serves as a member of the International Commission on Radiological Protection Committee 3 on protection in medicine, a member of the science council for the International Organization for Medical Physics, and was on the program committee for the International Atomic Energy Agency's International Conference on Radiation Protection in Medicine-Setting the Scene for the Next Decade. He serves on the Radiation Advisory Committee of the U.S. Environmental Protection Agency's Science Advisory Board. He has several publications in the topical areas of radiation protection and risks in the fields of detection, radiology, interventional radiology, x-ray imaging, nuclear medicine, and radiation oncology, as well as surgery and medicine.
lawrence t. dauer
– BIO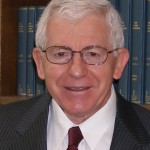 Roy E. Shore, Advisor to the Director of Science
Telephone: (301) 657-2652
Email: [email protected]
ROY E. SHORE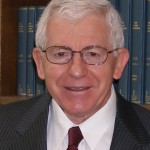 was a Professor and Chief of the Epidemiology Division at New York University School of Medicine before going to the Radiation Effects Research Foundation (RERF) in Hiroshima-Nagasaki as Vice Chairman and Chief of Research. He is an author of ~100 radiation-related publications and is currently working with other RERF investigators on studies of radiation and various diseases.
He has served on numerous governmental and scholarly committees, including as a long-time member of the International Commission on Radiological Protection and NCRP, and has served on various committees or task groups for the United Nations Scientfic Committee on the Effects of Atomic Radiation, the World Health Organization, the National Academy of Sciences, the National Cancer Institute, and the U.S. Environmental Protection Agency, among others. His interests include the effects of radiation on both cancer and noncancer disease incidence, and understanding the epidemiologic and biological modification of radiation effects by various environmental, genetic and age factors.
roy e. shore
– BIO
Active Staff Consultants
Matthew J. Butcher
Telephone: (301) 657-2652
Email: [email protected]
Matthew J. Butcher
is a Professional Engineer and the principal of Sublight Engineering. Trained in electrical engineering, he has 30 y experience, primarily in radio frequency (RF), electrical, and computer engineering. His RF work includes human exposure assessment, wireless network design, and interference assessment and mitigation.
Sublight Engineering specializes in measuring, modeling, providing guidance on, and developing standards for human exposure to RF. Since 2000, Mr. Butcher has been working with industry, government, workers, and members of the public on how to better communicate RF risks and benefits and to update and clarify standards related to RF exposure.
As a Senior Member of the Institute of Electrical and Electronics Engineers (IEEE) and the International Committee on Electromagnetic Safety, Mr. Butcher has helped develop the standards for the safe use of electromagnetic energy in the range of 0 Hz to 300 GHz. He is the co-chair of subcommittee 1 on Techniques, Procedures, and Instrumentation, responsible for C95.3 - IEEE Recommended Practice for Measurements and Computations of Radio Frequency Electromagnetic Fields With Respect to Human Exposure to Such Fields. Under his leadership, both groups have made substantial progress updating these documents.
He also serves on the U.S. National Committee of the International Electrotechnical Commission for TC106: Methods For The Assessment Of Electric, Magnetic, And Electromagnetic Fields Associated With Human Exposure. He is on the board of the Association of Federal Communications Consulting Engineers and is licensed in 12 states.
Matthew J. Butcher
– BIO
Committee: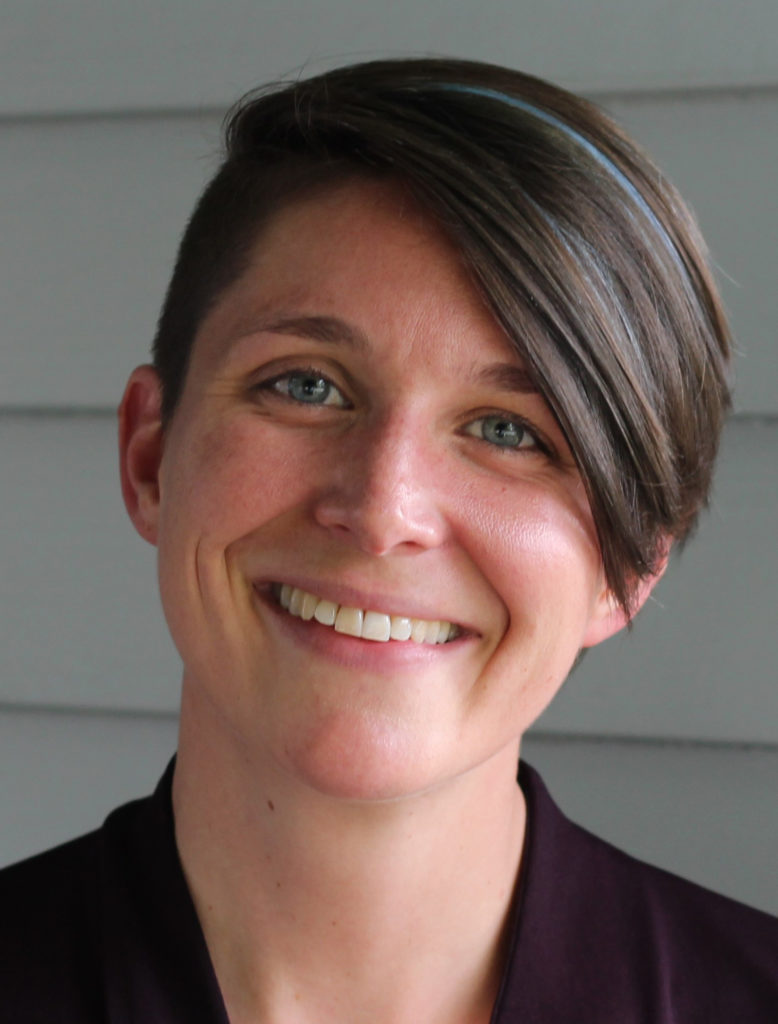 Emily L. Caffrey
Telephone: (301) 657-2652
Email: [email protected]
Emily A. Caffrey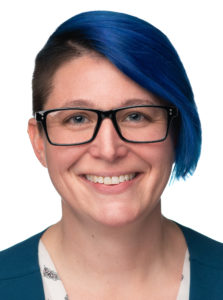 is the Program Director and an Assistant Professor for the University of Alabama at Birmingham's Masters in Health Physics program. She also serves as a scientific consultant to Risk Assessment Corporation. In addition to her consulting and academic roles, she is the Editor in Chief of the Health Physics Society's (HPS) "Ask The Experts," the society's most successful public information and outreach endeavor. Dr. Caffrey also serves on the HPS Program Committee, which develops and manages the technical program of the society's meetings. She has a BS in Nuclear Engineering and a PhD in Radiation Health Physics and Statistics from Oregon State University (OSU). She is also a Certified Health Physicist. Her areas of expertise include dosimetry, statistics, data management and interpretation, and public communication. She is a recipient of the HPS Elda E. Anderson Award for outstanding early career health physicists. In 2019 she was selected as one of 10 recipients of Oregon State's Council of Outstanding Early Career Engineers. This award is reserved for Oregon State Alumni who have distinguished themselves through professional practice, service to OSU, the profession, or society at large.
Emily A. Caffrey
– BIO
Committee:
Sarah S. Cohen
Telephone: (301) 657-2652
Email: [email protected]
Sarah S. Cohen
is an epidemiologist and biostatistician with EpidStat Institute and a consultant to the NCRP with over 15 y of experience in the design and conduct of epidemiological studies. Dr. Cohen's areas of expertise include cancer epidemiology, obesity, pharmacoepidemiology, occupational health, and radiation health effects. She has spent nearly 15 y collaborating on epidemiologic studies of worker health in relation to radiation exposure including cohort assembly and tracing as well as statistical modeling. In addition, Dr. Cohen is currently Adjunct Assistant Research Professor of Medicine in the Division of Epidemiology within the Department of Medicine at the Vanderbilt University School of Medicine.
Sarah S. Cohen
– BIO
Committee: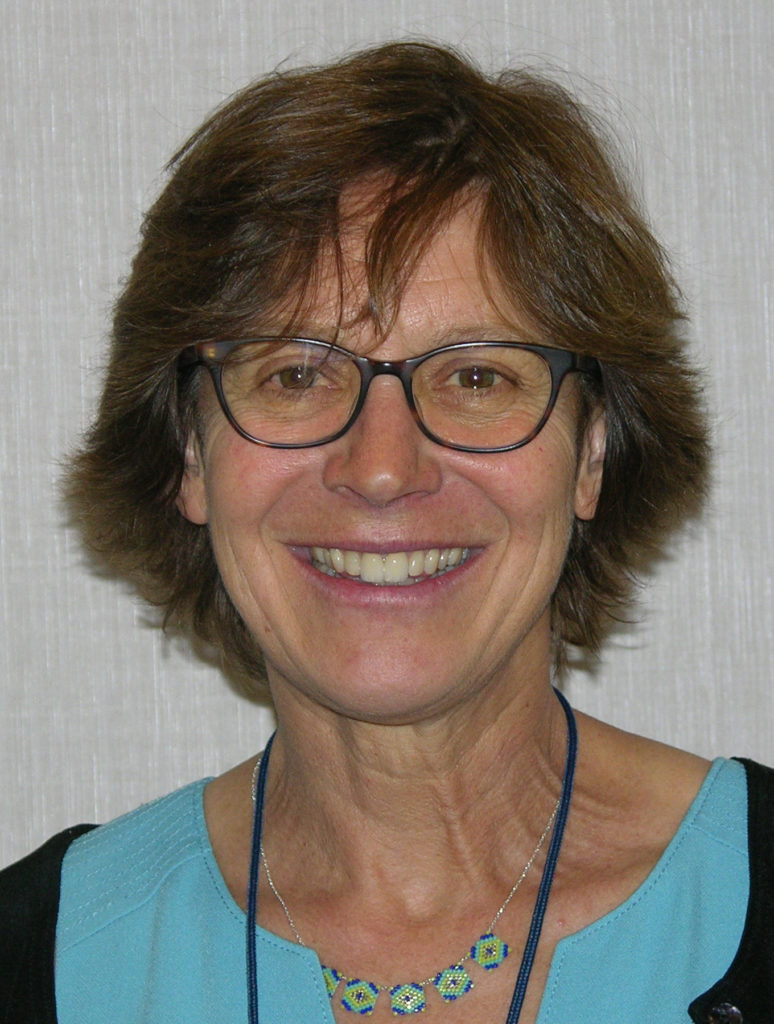 Helen A. Grogan
Telephone: (301) 657-2652
Email: [email protected]

HELEN A. GROGAN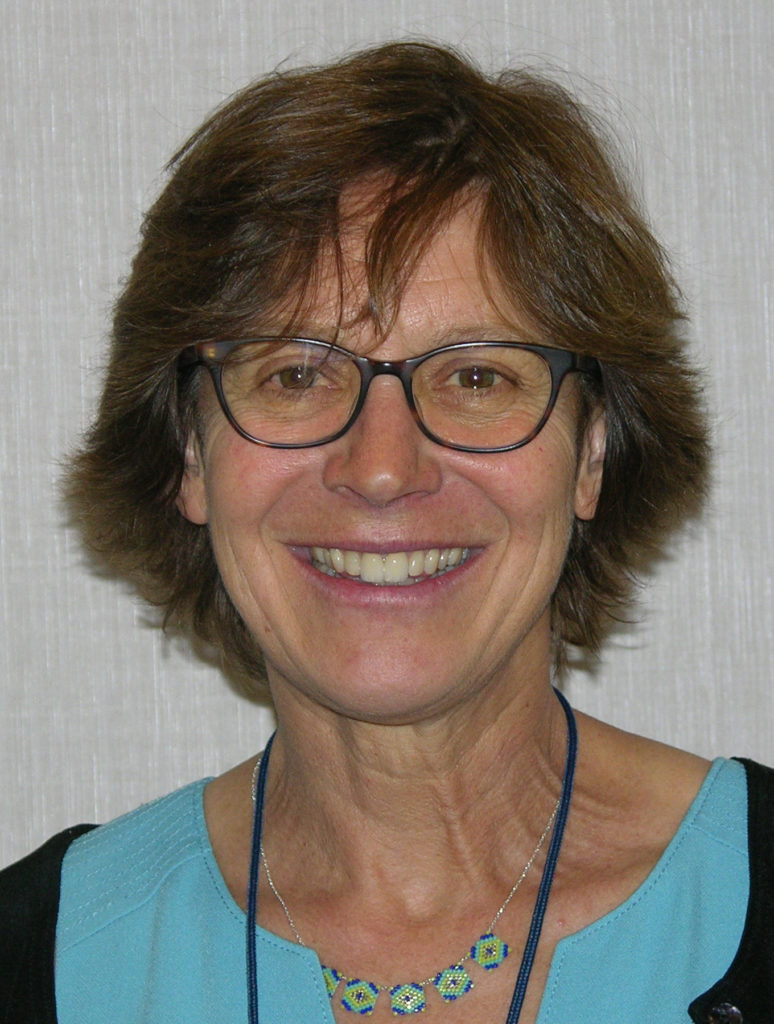 is President of Cascade Scientific, Inc., an environmental consulting firm. Dr. Grogan received her PhD from Imperial College of Science and Technology at the University of London in 1984 and has more than 25 y of experience in radioecology, environmental dose reconstruction, and the assessment of radioactive and nonradioactive hazardous wastes. She first worked at the Paul Scherrer Institute in Switzerland on the performance assessment of radioactive waste disposal for the Swiss National Cooperative for the Disposal of Radioactive Waste (Nagra). Dr. Grogan was actively involved in the early international cooperative efforts to test models designed to quantify the transfer and accumulation of radionuclides and other trace substances in the environment.
Validation of computer models developed to predict the fate and transport of radionuclides in the environment remains a key interest of hers. In 1989 Dr. Grogan returned to the United Kingdom as a senior consultant to Intera Information Technologies before moving to the United States a few years later, where she has worked closely with Risk Assessment Corporation managing the technical aspects of a wide variety of projects that tend to focus on public health risk from environmental exposure to chemicals and radionuclides. Dr. Grogan has served on committees for the National Academy of Sciences, the International Atomic Energy Agency, the U.S. Environment Protection Agency, and NCRP. She co-edited the text book Radiological Risk Assessment and Environmental Analysis published by Oxford University Press in July 2008, and authored the chapter on Model Validation.
helen a. grogan
– BIO
Committees:
Marvin Rosenstein
Telephone: (301) 657-2652
Email: [email protected]

MARVIN ROSENSTEIN
is a consultant, currently concentrating on the preparation of scientific reports produced by NCRP in all subject areas. From 1982 to 1995, he was Director, Office of Health Physics at the Center for Devices and Radiological Health, U.S. Food and Drug Administration. He also served in a number of scientific and management positions related to radiation protection during his 33 y career as a Commissioned Officer in the U.S. Public Health Service, from 1962 to 1995. He received a BS in Chemical Engineering (University of Maryland, 1961), an MS in Environmental Engineering (Rensselaer Polytechnic Institute, 1966) and a PhD in Nuclear Engineering (University of Maryland, 1971). His technical work has concentrated on radiation dosimetry, particularly with regard to x rays used for medical diagnosis, epidemiological studies of exposed populations, and public radiation emergencies.
He is a Distinguished Emeritus Member of NCRP (after serving as a Council member for 18 y), and an Emeritus member of Committee 3 (Protection in Medicine) of the International Commission on Radiological Protection [after serving on Committee 3 for 28 y (1985 to 2013)]. He was also a member of the International Commission on Radiation Units and Measurements report committee that produced Report 74, Patient Dosimetry for X Rays Used in Medical Imaging.
marvin rosenstein
– BIO
Committees:
Linda Walsh
Telephone: (301) 657-2652
Email: [email protected]

Linda Walsh
holds a higher doctorate (DSc) in Radiation Epidemiology and PhD, MSc and BSc in Physics from the University of Manchester, United Kingdom. Her past work has included involvement with the World Health Organization expert group for assessing the radiation cancer risk in Japan after the 2011 nuclear accident at the Fukushima plant. Some highlights of Dr. Walsh's research have included papers on analyses of: data from the Life Span Study cohort of Japanese survivors of the World War II atomic-bomb attacks; the development of epidemiological models for thyroid cancer risk in areas affected by the 1986 Chernobyl accident; and the mortality follow-up of German "Wismut" uranium miners. She is an Honorary Visiting Research Fellow in the Medical Physics Group at the University of Zurich, Switzerland and a freelance consultant based in Munich, Germany. She is currently involved as a partner, through the University of Zurich, in the European Union EU-CONFIDENCE (Coping with Uncertainty for Improved Modelling and Decision Making in Nuclear Emergencies) project, is a member of the International Commission on Radiological Protection Task Group 91, a member of the German Radiation Protection Commission Wismut steering committee, and a consultant to the European Space Agency.
Linda Walsh
– BIO
Committee:
Administrative Staff
Back to Top
Last modified: May 25, 2015