Description
Fluoroscopic imaging, used in a wide range of medical procedures on patients of all ages, is performed by practitioners with diverse backgrounds and from a wide variety of medical specialties. These procedures expose patients, practitioners and staff to radiation. Fluoroscopic radiation risks range from a minimal risk of stochastic effects to life-threatening tissue reactions.
The amount of radiation used in each procedure is determined entirely by the practitioner. Therefore, all users of fluoroscopy require appropriate training. Fluoroscope operators and their supervisors need to be aware of the radiological risks of these procedures to patients, practitioners and staff, and to have sufficient technical knowledge to operate fluoroscopes optimally. At present, training is inhomogeneous and may be sufficient to comply with professional certification requirements, limited to generalized institutional training, or merely minimal on-the-job instruction.
Recommendations for appropriate fluoroscopy radiation safety and equipment use training, including pediatric considerations, will be developed for each risk group. These recommendations will outline, in broad terms, the content of individual and recurrent training and will suggest policies to minimize unnecessary or duplicate training. The level of training needed for each practitioner should be determined by the highest radiation dose procedures they are authorized to perform.
Fluoroscopic equipment may be labeled voluntarily by the manufacturer as compliant with International Electrotechnical Commission Standards 60601-2-54 (general radiographic/radioscopic equipment) or 60601-2-43 (equipment for fluoroscopically guided interventions). Equipment that conforms with 60606-2-43 incorporates additional features intended to improve safety in high-dose procedures. This statement can provide guidance to manufacturers for determining the appropriate standard for their equipment. It may also minimize claims by manufacturers that high radiation dose procedures are appropriately performed using fluoroscopes lacking features necessary for radiation management during high dose procedures.
Purpose
To group fluoroscopic procedures into a small number of tiers based on patient radiogenic risk, as determined by radiation dose. These tiers can be used to determine necessary radiation training for practitioners and to guide the selection of appropriate fluoroscopic equipment.
Membership
Stephen Balter
is a Clinical Professor of Radiology and Medicine at Columbia University. He earned an MS in Radiological Physics and a PhD in Experimental Physics. He is certified in Radiological Physics by the American Board of Radiology and licensed by New York State in Diagnostic Imaging, Radiation Therapy Physics, and Medical Health Physics. He is a past President of the Radiological and Medical Physics Society of New York, past Vice President of the Radiological Society of North America, a member of the Standards and Safety Committees of the Society for Interventional Radiology, and a member of editorial and review boards of several scientific journals. He received the Marvin M.D. Williams award from the American Association of Physicists in Medicine (AAPM) in 2017. He is a fellow of AAPM, the American College of Medical Physics, the American College of Radiology, the Society for Cardiovascular Angiography and Interventions, and the Society of Interventional Radiology. He currently serves on International Electrotechnical Commission working groups responsible for safety and performance standards for projection and interventional radiology. He has been a member of NCRP Council for more than a decade. He chaired scientific committees that produced NCRP Report No. 168, Radiation Dose Management for Fluoroscopically-Guided Interventional Medical Procedures and NCRP Statement No. 11, Outline of Administrative Policies for Quality Assurance and Peer Review of Tissue Reactions Associated with Fluoroscopically-Guided Interventions (2014). He has over 100 refereed publications in the areas of radiological imaging, radiological health, and related topics.

Stephen Balter , Co-Chair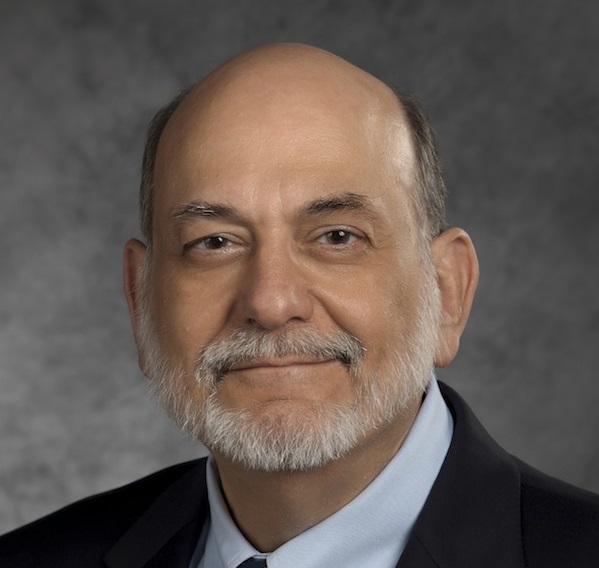 DONALD L. MILLER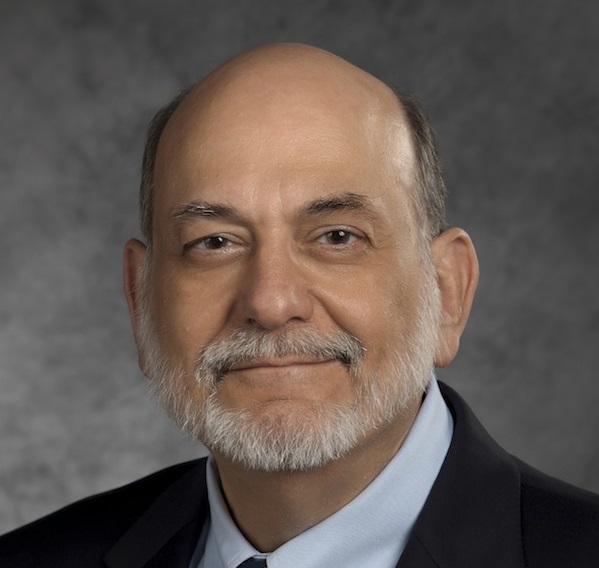 is Chief Medical Officer at the U.S. Food and Drug Administration's (FDA) Center for Devices and Radiological Health. He earned a BA from Yale University and an MD from New York University, and completed a residency in diagnostic radiology and a fellowship in interventional radiology at New York University Medical Center. He is board certified in Diagnostic Radiology and Vascular and Interventional Radiology. Prior to joining FDA, he practiced interventional radiology at the National Institutes of Health and the National Naval Medical Center in Bethesda, Maryland.

Dr. Miller was elected to NCRP in 2006. He currently serves on the Board of Directors, as Chair of Program Area Committee 4 (Radiation Protection in Medicine), and as a member of several Scientific Committees. He is an author of NCRP Reports No. 168 and No. 172 and Statement No. 11. He served as a member of International Commission on Radiological Protection (ICRP) Committee 3 (Protection in Medicine) from 2010 to 2017. He is an author of ICRP Publications 117, 120, 135, and 139. He was Vice-Chair for the U.S. Environmental Protection Agency's Federal Guidance Report No. 14, is a consultant to the International Atomic Energy Agency, and is a member of the World Health Organization's Core Group of Experts on Radiation Protection of Patients and Staff.

Dr. Miller was Professor of Radiology at the Uniformed Services University in Bethesda, MD from 1993 to 2012 and has served as Associate Editor of Radiology and the Journal of Vascular and Interventional Radiology. He is an author of more than 185 papers in peer-reviewed journals and more than 30 book chapters and reports, is a Fellow of the Society of Interventional Radiology (SIR) and the American College of Radiology (ACR) and is an Honorary Member of the American Association of Physicists in Medicine. He chaired SIR's Safety and Health Committee from 1999 to 2011 and the ACR Guidelines Interventional Committee from 2008 to 2012. His research interests have centered on radiation protection in medicine.

donald l. miller , Co-Chair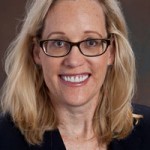 Kimberly E. Applegate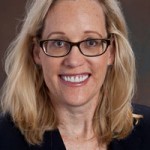 is a professor of radiology and pediatrics and director of practice quality improvement in radiology at Emory University in Atlanta. At Emory University, she chairs the Radiation Control Council which reviews policy, clinical and research activities involving the use of ionizing radiation. Kimberly is dedicated to service in organized radiology—she is the President of the Association for University Radiologists (AUR) Research and Education Foundation, Past President of AUR, and served on multiple medical boards and editorial boards. Dr. Applegate has published over 140 peer-reviewed papers and book chapters, and presented scientific papers and lectures at medical and scientific assemblies around the world. In 2007, Dr. Applegate was elected to both the NCRP and the Steering Committee of the American College of Radiology (ACR), and began work on the initial Steering Committee for the Image Gently® Campaign to reduce radiation exposure in children. The Campaign has received a number of awards and collaborates internationally to change imaging practice. She is the national and international outreach chair for this campaign. In 2010, she co-edited the book "Evidence-Based Imaging in Pediatrics" to promote appropriate use of medical imaging in infants and children. Most recently, she co-authored the ICRP Publication 121, Radiological Protection of Paediatric Diagnostic and Interventional Radiology. She has long had an interest in the development of imaging guidelines, chairing this process for ACR, and collaborating with the World Health Organization and the International Atomic Energy Agency on international guideline development. Dr. Applegate is the ACR Vice Speaker and member of its Executive Committee.
kimberly e. applegate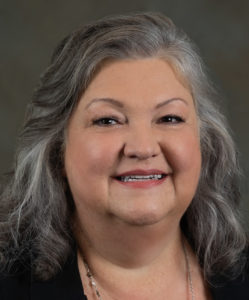 Lisa Bruedigan
George D. Dangas
Professor of Medicine (Cardiology) and Surgery (Vascular) at Icahn School of Medicine and the Mount Sinai Hospital in New York and Director, Cardiovascular Innovation at Mount Sinai Hospital, New York; Transcatheter Cardiovascular Therapeutics Director, Interventional Cardiology Principle and Practice Textbook Editor (Wiley London).
After Medical/Doctorate studies at the National Kapodistrian University of Athens and Medical Officer, Hellenic Navy, he trained in Medicine at Brown University, and Cardiology and Interventional at Mount Sinai. Among the founding faculty of Cardiovascular Research Foundation New York City, he held faculty positions at Lenox Hill and Columbia University Medical Center; he led the founding of Interventional Fellowship Programs in both.
He is in the Executive Committee of the Society for Cardiovascular Angiography and Intervention (SCAI) and served as Trustee of the American College of Cardiology (ACC), Fellow of the European Society of Cardiology and the American Heart Association, founder of ACC Interventional Council/Section and Cardiology Chair at Onassis Heart Center.
He is Master Interventionalist (SCAI), ACC Distinguished Fellow 2019, ACC Distinguished Teacher 2017, and in numerous Top/Super Doctors and WHOisWHO listings.
George D. Dangas

Dustin A. Gress
Andrew Kuhls-Gilcrist
is the Chief physicist for interventional imaging at Canon Medical Systems USA and is a Diplomat of the American Board of Radiology. He is currently the Vice Chair of the Medical Imaging and Technology Alliance (MITA) Interventional Group, having been elected by industry to a leadership position for 10 consecutive years, and is an Expert to the U.S. National Committee to the International Electrotechnical Commission with membership in various project teams, working groups, and maintenance teams. Dr. Kuhls-Gilcrist received his PhD from the University at Buffalo, researching next-generation x-ray imaging technologies at the Canon Stroke and Vascular Research Center. He has authored extensively, and his work has received many accolades, including the American Association of Physicists in Medicine Jack Fowler Junior Investigator Award, Canon's Made for Life Presidents Award, and multiple recognition honor awards from the U.S. Food and Drug Administration.
Andrew Kuhls-Gilcrist
Thomas L. Morgan
is a Senior Health Physicist at Versant Medical Physics and Radiation Safety (Kalamazoo, Michigan). Prior to joining the Versant team, Dr. Morgan spent more than 20 y as a Radiation Safety Officer in a large community hospital, two major research universities with medical and dental schools and attached teaching hospitals, and a private company that manufactures radioactive sources for medical, industrial, research and gauging applications.
Dr. Morgan currently serves as a volunteer community/scientific member of institutional review boards at the University of South Florida and Sarasota Memorial Hospital. In the past, he served on radioactive drug research committees and human use of radiation in research committees at Columbia University Medical Center and University of Rochester. He served on the Board of Directors of the Health Physics Society (2017 to 2020), is currently chair of the Title Protection Committee and is currently President of the Florida Chapter of the Health Physics Society.
Dr. Morgan received a BS in Biology, BA in Chemistry, and MS and PhD in Radiological Sciences from the University of California, Irvine. He is a Certified Health Physicist and is licensed to practice Medical Health Physics in New York, Florida, and Texas. He has taught radiation biology as Adjunct Professor Health Sciences (Radiation Therapy Option) at California State University, Long Beach and taught health physics as Adjunct Professor of Applied Physics and Applied Mathematics (Medical Physics) at Columbia University.
He completed postdoctoral fellowships in the Carcinogenesis Laboratory at Michigan State University in and in Radiological Physics at Battelle Pacific Northwest National Laboratory. He received his board certification in Comprehensive Health Physics from the American Board of Health Physics in 2005. He is licensed to practice Medical Health Physics in New York, Florida, and Texas.
Dr. Morgan has served in leadership positions in the Health Physics Society. He served as President of the Western New York Chapter and the Florida Chapter. He has been a Plenary Member since 2003, was Chair of the Continuing Education Committee, sat on the Board of Directors, and is currently the Chair of the Title Protection Committee. He currently sits on biomedical research institutional review boards for two institutions in his local community. He reviews and comments on research proposals for human subjects. At two previous institutions, he sat on or was appointed Chair of committees that reviewed and commented on the scientific merit and radiological safety of proposals requesting to use byproduct materials for biomedical research on human subjects.
Thomas L. Morgan
Andy Rogers
is the Lead Interventional Microwave Process Engineering at Nottingham University Hospitals National Health Service Trust [having retired and returned!] and also a recent President of the British Institute of Radiology. He currently chairs the U.K. working group investigating how best to set diagnostic reference levels (DRL) in interventional procedures. He was recently a member of an International Commission on Radiological Protection working group that published a report on DRLs and a full member of the International Electrotechnical Commission Maintenance Teams for interventional and general x-ray equipment and have just been co-opted on to two international working groups looking at quality control of radiological equipment in general (IEC) and angiography imaging equipment (European Federation of Organisations For Medical Physics). He currently leads the joint British Institute of Radiology- Institute of Physics and Engineering in Medicine equipment standards activities. Current research interests are skin and staff dose assessment and optimisation in interventional cardiology and radiology.
Andy Rogers
Kevin A. Wunderle
is a board certified diagnostic medical physicist at Cleveland Clinic and an Associate Professor of Radiology in the Cleveland Clinic Lerner College of Medicine of Case Western Reserve University. He received his Master's degree in Medical Physics from Cleveland State University and PhD in Medical Physics from the Wayne State University School of Medicine. He is an expert in the area of fluoroscopic imaging and related radiation protection, serving on several national and international committees. He is active within the American Association of Physicists in Medicine serving in leadership roles for several committees. He has published a number of peer-reviewed articles and co-authored several book chapters related to fluoroscopic imaging and radiation protection. His research interests are related to fluoroscopic imaging, fluoroscopic radiation dosimetry, and patient protection.
Kevin A. Wunderle